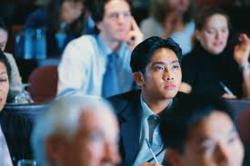 Where's my business gone?
Caribe Resort, Orange Beach, Alabama (PRWEB) May 09, 2012
Excitement is building as keynote speakers sign up to share their online marketing secrets with small business owners at the upcoming Geek Retreat - Small Business Strategies Boot Camp, to be held at the beautiful Caribe Resort in Orange Beach, AL.. The two-day event is scheduled to be held on May 23rd and 24th, and will be recorded for future webinar training. Details can be found at http://www.bizeventplanners.com
Many small businesses are assuming that the slowdown in sales is a result of the 2008 recession, however, statistics indicate a large portion of the market has moved from "brick and mortar" stores to online stores, and likely will never return. Business owners need to be trained on the low cost but powerful technologies that have surfaced in recent months.
According to Gary Stepanian, the promoter of the event, "Many traditional customers will, or already have, switched loyalty to the new breed of "Geekepreneurial" Nerds who can slap together an online store before legacy business owners can say: 'Where's my business gone?'" Stepanian says: "just the networking opportunity alone is worth the time to attend the no-cost event. Attendees pay $99 to hold a seat, and get their money back at the end of the first day."
Morning Keynote Speakers will set the stage for the afternoon, less formal, workshops. Owners can ask technical questions and real geeks and nerds will explain how they implement extremely low cost solutions in less than a week.
Attendees will be will be armed with an assortment of Worksheet Templates, URL links, and software solutions to implement on their own, and thereby keeping total control of the confidential "back end" of the the emarketing engines.
Keynotes and Workshops with include subject such as:

15 Productivity Tools that can Make Your Business Profitable.
How to Raise Capital in a Tight Lending Market.
Tax and Legal Strategies That Will Save and Make You Money
How to Double your Sales
Structuring Your Company to Win
How Current and effective is your Business Plan.
Getting the Most out of your staff.
PR eMarketing Strategies that Work.
Building Customer Loyalty in the Internet World.
Attracting Customers for Life - What is your Program?
Whatever Your Mind Can Conceive, You Can Achieve
How the Economy Works and What To Do to Leverage It.
The Two Enemies of Success and How to Conquer Them
Winning Strategies for Negotiating Big
Managing Your Time and Getting Results
The Importance of Balancing Traditional Marketing and Internet marketing.
Is your Why Strong Enough for Success
How to Achieve Any Goal
PLUS MUCH MORE!
More information can be found at http://www.strategiesbootcamp.com or http://www.bizeventplanners.com.