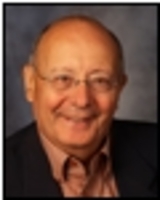 Finding Light in the Tunnel
New York, NY (Vocus) July 7, 2010
New York, NY, June 30, 2010—The New York City Chapters of the Association for Corporate Growth (ACG) and the Turnaround Management Association (TMA) will hold their 4th annual Liquidity Conference and Distressed Capital Connection, Thursday, September 30, 2010 at the Roosevelt Hotel.
Two of the nation's most prominent finance associations join forces for their annual strategy and networking conference. This pre-eminent dealmaking conference is kicked-off by a Distressed Capital Connection where debt and equity providers source finance transactions from corporate officers and restructuring advisors who represent distressed companies. In keeping with the historic programming theme of "Finding Light in the Tunnel", this year's Opportunity Spotlight is focused on municipal insolvencies, forced asset sales, and public-private partnerships to fund infrastructure projects.
Keynote speaker, the Honorable Alfonse M. D'Amato, former US Senator from the State of New York, will lend his political perspective to guide private capital and advisors through the opportunities that will present themselves within Chapter 9 municipal government insolvencies and infrastructure project financing. Following his distinguished 18-year career in the US Senate where he served as chairman of the US Banking Committee, was a member of the Senate Appropriations Committee, and served on the Senate Finance Committee, Senator D'Amato founded Park Strategies LLC in 1999. Since then, Park Strategies has become among the most sought after public policy and business development firms in the country, providing strategic advice and consulting services to a wide array of clients throughout the U.S. and around the world.
During three break-out panel discussions, 15 experts will address opportunities and pitfalls related to: 1) structuring public-private partnerships as a financing solution for cities, counties and other government agencies with large capital expenditure needs; 2) the state of the municipal bond market, new issuances versus workouts, undervalued opportunities, and the role of rating agencies; and 3) municipal and infrastructure turnaround situations reflecting on Chapter 9 case studies and strategic positioning for advisors on the debtor and creditor side.
Attendance in all segments of the conference is open to the finance community at-large including: equity sponsors, hedge funds, mezzanine and senior lenders, CEO/CFO's, turnaround advisors, investment bankers, business brokers, attorneys, CPAs and other transactional professionals.
The agenda for the Liquidity Conference and Distressed Capital Connection is:
2:30 PM - 5:30 PM Registration & Open Networking
2:30 PM - 4:00 PM Distressed Capital Connection
4:00 PM - 5:15 PM 3 Simultaneous Panels & Open Networking
5:15 PM - 6:45 PM Keynote Address by Honorable Alfonse M. D'Amato
6:45 PM - 8:00 PM Networking Reception with Open Bar & Hors d'oeuvres
The primary event sponsors are Deloitte and BDO Consulting. Other sponsorship options and dealmaker table reservations are now available through ACG NY. Attendee registration is now open to members and non-members through both ACG and TMA websites. Information related to CLE, CTP and CPE post licensing continuing education credits is available through the TMA NY chapter administrator.
For attendee registration and continuing education credits:
Ms. Weinstein, TMA NY Chapter Administrator
646-932-5532 http://www.ny.turnaround.org
For sponsorship and program content:
Clifton Yen, Event Chair
212-845-4033
Cynthia Aston, PR Chair
212-750-1224
For dealmaker table hosting information:
Karen Simeone, Dealmaker Chair
917-886-4824
For all other inquiries:
Ms. Halstead, ACG NY Chapter Executive
203-292-6400 http://www.acgnyc.org
About TMA- The Turnaround Management Association (http://www.TURNAROUND.ORG) is the only international non-profit association dedicated to corporate renewal and turnaround management. Established in 1988, TMA has over 9,000 members in 46 chapters, including 32 in North America.
About ACG- The Association for Corporate Growth (http://www.ACG.ORG) is the global community for middle market M&A dealmakers and business leaders focused on driving growth. Founded in 1954, ACG has grown to over 13,000 members organized in 55 chapters throughout North America, Europe and Asia.
###