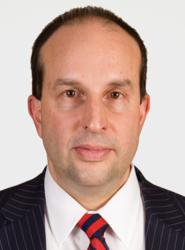 Winchester, VA (PRWEB) October 31, 2011
Strategy Bridge International, the leader in systems engineering training and strategy development announces that Chief Executive, Mark Wilson, has recently presented at the 14th Annual National Defense Industrial Association (NDIA) Systems Engineering conference. Mr. Wilson's session, titled "Systems Engineering - The Key to Successful Outcomes" was included as part of the Systems Engineering Effectiveness track. The presentation was warmly received by conference attendees that included Systems Engineering subject matter experts from across the defense industry.
"We believe that Systems Engineering is critical to all major projects. But for systems engineers the same principles apply to day to day thinking." commented Paul AmRhein, Vice President for Business Development. "Mark explained that we should appreciate "The Knack" that all systems engineers possess, that is, our ability to see the bigger picture. From there, the light hearted look went beyond the pocket protector stereotype."
Given the number of potential presenters from across the Federal government and Industry, selection to present at the conference was itself an honor. "The number of abstracts submitted this year was significantly higher than in the past, making selection even more noteworthy." commented Conference's Chair, Mr. Bob Rassa.
In concert with the presentation, Strategy Bridge also served as a conference exhibitor. "With such a targeted group of attendees, our message is well understood. The importance of a well trained and technically proficient work force is not lost on this audience." observed AmRhein. "We have the opportunity to take our message directly to industry and government leaders."
The presentation will be made available on the Strategy Bridge website. Please visit http://www.strategybridge.com to view a copy.
ABOUT STRATEGY BRIDGE –
Strategy Bridge International enables clients to bridge the gap between strategy development and desired operating results through systems thinking, systems engineering, decision analysis, and project management. Strategy Bridge offers facilitated planning workshops and focused consulting to guide strategy and systems development, project planning, and decision-making. Strategy Bridge master instructors average over 25 years of practical on-the-job experience running complex projects and teach a full portfolio of tailored courses designed to improve organizational performance in systems engineering, project management, and leadership.
###