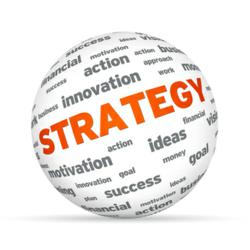 Communication of strategy is a key element in the strategic execution process. All too often a company will put a great effort into defining a vision and strategy and then fail to communicate it effectively to the workforce
London (PRWEB UK) 20 November 2012
Even the very best strategies fail if they are not communicated effectively. The Intrafocus Strategy Map Templates provide the means to communicate everything a company is striving to achieve on a single page. This communication medium is enormously helpful for small, medium and especially large businesses.
"Communication of strategy is a key element in the strategic execution process. All too often a company will put a great effort into defining a vision and strategy and then fail to communicate it effectively to the workforce" suggest Intrafocus. Typically, a management team will produce a presentation at the beginning of the financial year with the instructions to 'cascade' to all employees or put together a start-the-year road show.
While both of these activities are starting points, strategy is not a once a year activity, it is continuous process that requires both reinforcement and modification throughout the year. For a strategy to be effective it has to be informed by continuous measurement and then, if required, modified to achieve a desired result.
"The real power of the strategy map can be seen when it is integrated into the Intrafocus performance management software" say Intrafocus "then it becomes an interactive strategy map allowing users to drill down to objectives metrics and initiatives".
The strategy map templates are being made available free of charge to encourage the activity of linking strategy to executable objectives and strategic initiatives, in other words, execution.
About Intrafocus:
Intrafocus is a business performance management software reseller and consultancy. Having invested heavily in lighter-footprint performance management software Intrafocus believe that companies and organisations want easy-to-use web-based tools to examine and manage their performance data more effectively