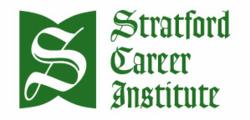 ...learners of all skill levels benefit from the convenient self-paced instruction.
Scranton, Pa. (PRWEB) January 27, 2013
Distance learning school Stratford Career Institute has added an entirely new section on acrylic painting to their home study Art program.
Stratford's Art program instruction deals primarily with painting, offering comprehensive instruction in watercolor, pastel, acrylic, and oil paining, but also offers an entire module on drawing.
The new acrylic module covers topics such as painting surfaces, implements, spatial effects, texture, transfers, mixed media, stenciling, paint customization, reflective paints, varnishing and more.
"Stratford's Art program was designed for beginners as it focuses primarily on fundamental technique. We have, however, had learners of all skill levels benefit from the convenient self-paced instruction," said Dr. Claude Major, Director of Education for Stratford Career Institute.
Students enrolled in Stratford's Art program take multiple choice exams as well as complete art assignments and projects that are sent to instructors for grading. Students also receive an art kit, drawing paper, and canvas sufficient enough to complete assignments related to particular coursework.
Individuals interested in learning more about Stratford Career Institute's distance learning Art program can request a free career information packet by calling 1-800-254-4070 ext 9980 or by visiting the school's website scitraining.com.
All of Stratford's courses, including the popular high school diploma program, are completed through guided, independent study. Students complete lessons at home on their own time, and submit exams online, through the mail, or in combination. Instructors are available via e-mail and toll-free phone and students have access to an online student center.
About Stratford Career Institute
Stratford Career Institute is a distance learning correspondence school that employs a distinct educational training method allowing students to complete their studies and earn their career diploma at home rather than spending hours in a classroom. Contemporary online tools combined with traditional correspondence education and ongoing instructor support allow students the flexibility to study when it is convenient for them. Stratford Career Institute offers more than 60 distance learning courses in a variety of contemporary career fields.