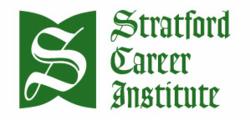 Students who successfully complete Stratford's Cooking and Catering course will be well prepared to work toward employment at a number of businesses
Scranton, PA (PRWEB) July 29, 2012
Individuals interested in learning more about a career in the cooking and catering industries can now benefit from a newly updated Cooking and Catering home study course with distance learning school, Stratford Career Institute.
Stratford Career Institute has recently revised their Cooking and Catering career training course to offer students a more succinct and career focused curriculum. The course is designed to help students of all skill levels gain fundamental knowledge in both the creative and professional aspects of the food service industry.
Beginning with a thorough introduction to the food service industry as a whole, the course quickly dives into the intricacies of preparing and cooking a number of foods from appetizers to desserts. Food safety standards are covered, as is menu planning, and presentation. Finally, an entire module is dedicated to the "ingredients for a successful catering business."
Similar to Stratford's popular high school diploma program, the six-module Cooking and Catering course can be completed entirely at home through guided, independent study.
Students can complete exams online, through the mail or in combination. Instructors are available throughout the entire course via e-mail and toll-free phone. Stratford's online eService allows students to track shipments, make tuition payments, use the online library, and more.
"Students who successfully complete Stratford's Cooking and Catering course will be well prepared to work toward employment at a number of businesses such as restaurants and food stores, or even start a catering business of their own," said Dr. Claude Major, PhD, Director of Education for Stratford Career Institute.
Individuals interested in learning more about the Stratford Career Institute's Cooking and Catering course can request a free career information packet by calling 1-800-363-0058 ext 9980 or by visiting the school's website scitraining.com.
About Stratford Career Institute
Stratford Career Institute is a distance learning correspondence school that employs a distinct educational training method allowing students to complete their studies and earn their career diploma at home rather than spending hours in a classroom. Contemporary online tools combined with traditional correspondence education give students the flexibility to study when it is convenient for them. Stratford Career Institute offers more than 60 distance learning courses in a variety of contemporary career fields.