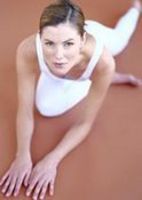 In addition to learning why certain foods and exercise are healthy, students will also learn about the body's reactions through the study of topics such as digestion and absorption, the breakdown of proteins and amino acids, and so much more
Scranton, PA (Vocus) November 20, 2010
Stratford Career Institute is set to launch a newly revamped distance learning course dedicated to the exploration and study of lifetime fitness and nutrition.
Stratford Career Institute's Fitness and Nutrition course will continue to educate students on the universal topics of proper nutrition and adequate physical exercise. The newly updated course curriculum, however, will offer a more detailed approach to the scientific aspects of both fitness and nutrition for individuals of all ages.
"In addition to learning why certain foods and exercise are healthy, students will also learn about the body's reactions through the study of topics such as digestion and absorption, the breakdown of proteins and amino acids, and so much more," said Dr. Claude Major, Director of Education for Stratford Career Institute.
Stratford says the Fitness and Nutrition course has been designed for career-minded individuals interested in pursuing a career in health services as well as those simply seeking to lead a healthier lifestyle.
"As the Thanksgiving holiday approaches, this is a great time of year to help our students refocus on the nutritional necessities in our lives and the importance of maintaining a healthy lifestyle, not only during the holiday season, but throughout our lifetime," added Dr. Major.
Anyone interested in learning more about Stratford's Fitness and Nutrition course, or any one of the school's other courses, including their popular high school diploma program, can request a free career information packet by calling 1-800-363-0058 ext 9980 or visiting the career school's website http://www.scitraining.com.
About Stratford Career Institute
Stratford Career Institute is a distance learning correspondence school that employs a distinct educational training method allowing students to complete their studies and earn their career diploma at home rather than spending hours in a classroom.
Contemporary online tools combined with traditional correspondence education give students the flexibility to study when it is convenient for them. Instructors are available via e-mail and toll-free phone.
Stratford Career Institute offers more than 60 distance learning courses in a variety of contemporary career fields as well as a high school diploma program.
###