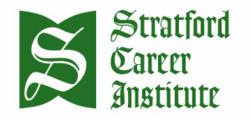 Stratford's motorcycle and repair course could also help you save money by knowing how to do your own service and repairs.
Scranton, PA (PRWEB) July 29, 2012
Stratford Career Institute is accepting enrollments for a newly revised Motorcycle and ATV Repair course that can be completed at home through guided, independent study.
Stratford's Motorycycle and ATV Repair course offers students a thorough six-module course that teaches the fundamentals of service and repair for nearly every type of motorcycle and ATV on the market. Each module comes with textbooks with detailed illustrations and in-depth instruction on the major systems and components of motorcycles and ATVs.
Stratford school officials say students will graduate with a definitive understanding of how to: use necessary tools and equipment; diagnose, maintain and overhaul brakes, engines, power transmissions, frames and suspensions; and understand how to service and repair motorcycles, dirt bikes, and ATV systems.
"Stratford's motorcycle and repair course could also help you save money by knowing how to do your own service and repairs. The course materials are exceptional and could be used as a reference for years," said Dr. Claude Major, PhD, Director of Education for Stratford Career Institute.
Similar to Stratford's popular high school diploma program, the Motorcycle & ATV Repair course is self-paced and can be completed entirely at home. Students can complete exams online, through the mail or in combination. Instructors are available via e-mail and toll-free phone, and Stratford's online eService allows students to track shipments, make tuition payments, use the online library, and more.
Individuals interested in learning more about the Stratford Career Institute's Motorcycle & ATV Repair course can request a free career information packet by calling 1-800-363-0058 ext 9980 or by visiting the school's website scitraining.com.
About Stratford Career Institute
Stratford Career Institute is a distance learning correspondence school that employs a distinct educational training method allowing students to complete their studies and earn their career diploma at home rather than spending hours in a classroom. Contemporary online tools combined with traditional correspondence education give students the flexibility to study when it is convenient for them. Stratford Career Institute offers more than 60 distance learning courses in a variety of contemporary career fields.