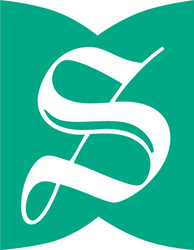 This course is ideal for both the career minded individual as well as the casual learner.
Scranton, PA (PRWEB) July 25, 2010
Stratford Career Institute announces the addition of a new Spanish as a Second Language course to their list of more than 60 career training courses.
The new entry level course is aimed at helping individuals to more effectively communicate in Spanish as a means to secure employment or qualify for additional jobs or promotions.
"The ability to communicate in Spanish can help you both professionally and socially, therefore, this course is ideal for both the career minded individual as well as the casual learner," said Dr. Claude Major, Director of Education at Stratford Career Institute.
Stratford's Spanish as a Second Language course begins with an introduction to basic vocabulary and contextual concepts with lessons presented in English. As students progress through more advanced vocabulary, reading, writing, and listening skills, the curriculum transitions entirely to Spanish.
The home study course also includes a series of audio CDs to help students build vocabulary and pursue more sophisticated conversational techniques through drills, exercises, and pronunciation lessons.
"One of the great things about Stratford's courses is that students are able to study at their own pace, allowing them to learn at a rate that is most successful for their needs," added Dr. Major.
Stratford's all-inclusive tuition covers all costs for the program including textbooks, audio CDs, study guides, instructor support, online tools, all shipping and handling costs and more.
Individuals interested in obtaining free career information about Stratford's Spanish as a Second Language course, or any one of the school's more than 60 courses, including the high school diploma program, can call 1-800-363-0058 ext 9980 or visit the career school's website scitraining.com.
About Stratford Career Institute
Stratford Career Institute is a distance learning correspondence school that employs a distinct educational training method allowing students to complete their studies and earn their career diploma at home rather than spending hours in a classroom.
Contemporary online tools combined with traditional correspondence education give students the flexibility to study when it is convenient for them. Instructors are available via e-mail and toll-free phone. Stratford allows their students up to two years to complete their studies.
Stratford Career Institute first offered their distance learning High School Diploma Program in 1991. Since then, more than a quarter million students have enrolled in this program.
###