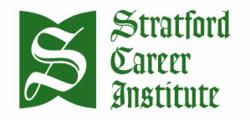 We often hear from students that the thing they like most about our school is the ability to set their study schedule.
Scranton, PA (PRWEB) September 30, 2012
Distance learning school Stratford Career Institute is celebrating the enrollment of more than one million U.S. students in their popular career training programs. This number adds to the thousands of students enrolled across the globe.
Established in 1991, Stratford Career Institute offers students a broad range of home study courses in more than 60 career fields. The primary course categories include: business, computer technology, counseling/education, legal, medical, vocational trades and creative careers. Stratford also offers a highly successfully high school diploma program.
All of Stratford's courses are specifically designed to be completed at home. There are no set class times or specific deadlines. Students complete coursework on their own time. Many of Stratford's programs can be completed in as little as six months, but students have up to two years to finish a program.
"We often hear from students that the thing they like most about our school is the ability to set their study schedule. People have families, jobs, and other commitments, but they still have a real desire to go to school. Stratford is truly an ideal educational solution for today's busy adult," said Dr. Claude Major, Director of Education at Stratford Career Institute.
All of Stratford's career training courses are developed by professionals in their respective field of expertise. The textbooks and study guides are specifically designed for distance learning and are produced at some of the same prestigious publishing houses as many college textbooks.
Students receive all of their course materials through the mail, but can take tests, contact instructors, review grades, and more online using Stratford's online student center, eService.
In addition, Stratford Career Institute offers all-inclusive tuition, which means no hidden fees for students.
"With down payment prices usually less than $20, students can get started right away, and our affordable monthly payments plans lets them pay as they go," added Dr. Major.
For more than two decades Stratford Career Institute has upheld its mission to provide a diverse range of educational programs aimed at career advancement, self-improvement, and the fulfillment of cultural, creative, and recreational goals of its students.
Anyone interested in learning more about one of Stratford's career training programs can request a Free Career Information Package online at scitraining.com or call Stratford's toll-free phone number 1-800-254-4070 ext 9980 for more information.