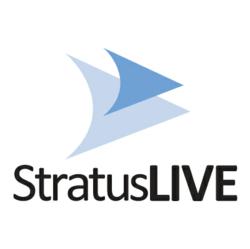 With the challenges facing our team, we don't need a software solution that looks nothing like the modern Microsoft Office tools we use every day.

Chris Martin
VP Resource Development
United Way of Greater Cincinnati
Virginia Beach, VA (PRWEB) October 05, 2011
StratusLIVE, makers of StratusLIVE for Fundraisers, the leading Microsoft Dynamics® CRM-based Constituent Engagement and Fundraising Suite, has announced general availability of its new 2011 version. The latest version is powered by the recently released CRM/xRM platform from Microsoft: Dynamics® CRM 2011.
Familiar User Interface
StratusLIVE fully leverages the next generation Microsoft Outlook experience now available in Microsoft Dynamics CRM 2011. "User adoption continues to be the Achilles heel of most system initiatives, which leads to unrealized improvements in both productivity and top line growth," said Jim Funari, StratusLIVE's CEO. "Users desperately want a familiar user interface and what could be more familiar than Microsoft Outlook, with over 500 million worldwide users," added Funari.
"The familiarity of the user interface and the widely available training material is a big advantage," said Chris Martin, Vice President of Resource Development at the United Way of Greater Cincinnati, a StratusLIVE customer. Martin summarized one of several reasons they selected StratusLIVE on the Microsoft Dynamics CRM platform, "Very few, if any other nonprofit solutions have books and guides available for users on Amazon and Barnes & Noble, and with all the other challenges facing our team, we simply don't need a software solution that looks nothing like the modern Microsoft Office tools we use every day."
Powerful Platform
The StratusLIVE suite is powered by the recently released Microsoft Dynamics® CRM 2011 platform. It leverages robust features such as real-time dashboards, flexible goal management, guided processes and workflows, duplicate detection, advanced personalization, Microsoft SharePoint® portal integration, and a completely extensible web services API based on the .NET 4 framework.
Randy Forkner is President of Collins Computing, a strategic West Coast partner of StratusLIVE and Microsoft. Collins is currently leading an implementation of StratusLIVE at the YMCA of Greater Seattle. Forkner asserts that the day of proprietary line of business applications is over.
"The future is platform-based solutions," said Forkner. "Nonprofits have a very compelling alternative now with the comprehensive StratusLIVE nonprofit suite on the award winning Microsoft Dynamics® CRM/xRM platform. And the back-end accounting and finance operations can enjoy the same benefits with native integration to the Microsoft ERP and accounting products like Microsoft Dynamics® GP, Microsoft Dynamics® NAV, and Microsoft Dynamics® AX."
Comprehensive Functionality
"Organizations want rapid time-to-value in their next generation engagement and fundraising suite, and StratusLIVE has been solely focused from our inception on realizing this objective by incorporating comprehensive nonprofit functionality into the Microsoft® Dynamics CRM 2011 platform," according to Mike Trainor, StratusLIVE's President and head of Sales. StratusLIVE's suite offers deep constituent profiles, relationship development, major gift cultivation, campaign management, pledge and gift processing, recognition awards, multi-channel marketing, case and service management, designation processing (including allocation of fees and agency payouts), volunteer and event management, and accounting integration.
Winston Faircloth, CEO of UPIC Solutions, a StratusLIVE hosting and implementation partner focused exclusively on technology solutions for the United Way market, said, "StratusLIVE's distinction is the delivery of a comprehensive line of business solution on one platform. They have really attacked the problem of integrating disparate software solutions and decided it should be 'one product on one platform.'"
Faircloth, whose organization has been working with StratusLIVE for about 18 months on a Microsoft Dynamics® CRM-based solution for United Ways, added, "Our market requires a broad range of functionality and the idea of having it all on one rich platform backed by Microsoft has numerous business advantages."
About StratusLIVE, LLC
StratusLIVE, LLC is a leader in both on-demand and on-premise donor management and fundraising software solutions for the nonprofit industry. StratusLIVE for Fundraisers is built on the latest Microsoft Dynamics CRM 2011 platform and delivered in the familiar Microsoft Outlook and Web browser interfaces. The product provides ease of use, familiarity and flexibility - all backed by over 35 years of collective nonprofit experience in the company's leadership. Fundraising-based nonprofits can now leverage their existing IT investments with the latest in technical innovation from Microsoft. The result is a cost-effective, familiar, and easy-to-use donor management solution, which ensures a low-risk investment for any nonprofit. For more information please visit: http://www.stratuslive.com.
###