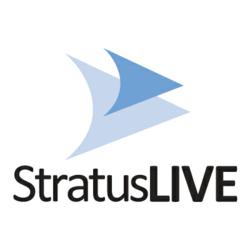 Instead of [integrating] data from disparate, unrelated point solutions, we can spend our time effectively engaging our constituents in a multi-channel environment.

Sean Trask
Vice President
United Way of Greenville County
Virginia Beach, VA (PRWEB) October 26, 2011
StratusLIVE, makers of StratusLIVE for Fundraisers™, the leading Microsoft® Dynamics® CRM-based constituent relationship and donor management software suite for fundraising organizations, has announced the release of its new Engagement module. Like the rest of the StratusLIVE suite, the newest module is built on the recently released nonprofit CRM/xRM platform from Microsoft Dynamics CRM 2011.
Organizations engage with their constituents in a variety of ways today, and it is the constituent's choice as to how and when that occurs. Constituent interactions are further complicated when they choose to participate with the organization in multiple ways simultaneously. The challenge is to avoid the trap of disparate point solutions and integrate the multiple data sources and constituent interactions in one common place with common processes.
"Our customers appreciate the strength of our relationship development tools, particularly in campaign management and financial processing, the pillars of nonprofit fundraising," said Jim Funari, StratusLIVE's CEO. "However," he added, "they clearly want the same powerful tools for engaging constituents in non-financial relationships and managing the processes associated with these activities. This module aims to meet that need."
Sean Trask is Vice President of Finance and Operations at the United Way of Greenville County, South Carolina, which is currently implementing StratusLIVE for United Way. "Very few (if any) comprehensive nonprofit solutions have provided the full spectrum of constituent engagement in one fully integrated module, all utilizing the same back-end database," said Mr. Trask. "The advantage is that once fully implemented we will no longer have to rely on a different 'point solution' for each of these key areas of constituent engagement. Instead of spending time attempting to integrate data from disparate, unrelated point solutions – all of which are probably on a different technology platform – we can spend our time effectively engaging with our constituents in a multi-channel environment."
At the heart of the engagement module is the volunteer management functionality. It supports a range of volunteer recruitment and enrollment options from simple, one-step engagement to deeper development of volunteer profiles based on constituent interests, qualifications, availability, and role preference. Volunteer recruitment and assignment may be project-based to facilitate multi-step processes and cross-organization communication plans. The volunteer functionality supports the development and execution of related engagement initiatives including event logistics and execution, advocacy projects and activities, and committee participation and management. Each of the functional components utilizes native Dynamics CRM capabilities for interaction management, connection management for maintaining a comprehensive view of relationship networks, document management through native integration with Microsoft SharePoint®, and the upcoming Activity Feeds with social communities.
Dick Butcher, Vice President and Chief Financial Officer for the United Way of the Midlands, whose organization is also currently implementing StratusLIVE for United Way said, "We run a significant number of events every year and they all include some aspect of volunteerism, advocacy, or committees. Our market requires a broad range of engagement functionality; having it all on one fully integrated, comprehensive relationship and campaign management solution that is delivered in the familiar Microsoft Outlook® interface will ensure that our users are comfortable working with the software and are capable of getting the most out of their user experience."
About StratusLIVE
StratusLIVE, LLC is a leader in both on-demand and on-premise constituent relationship and donor management software solutions for the nonprofit industry. StratusLIVE for Fundraisers is built on the latest Microsoft Dynamics CRM 2011 platform and delivered in the familiar Microsoft Outlook and Web browser interfaces. The product provides ease of use, familiarity and flexibility – all backed by over 35 years of collective nonprofit experience in the company's leadership. Fundraising-based nonprofits can now leverage their existing IT investments with the latest in technical innovation from Microsoft. The result is a cost-effective, familiar, and easy-to-use donor management solution, which ensures a low-risk investment for any nonprofit. For more information please visit: http://www.stratuslive.com.
# # #