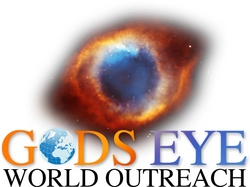 GEWO, Inc. CDN is an affordable place to establish your own ministry brand where the competition isn't already miles ahead.
Metro, NY (PRWEB) March 24, 2010
Gods Eye World Outreach, Inc., the new standard in faith-based Internet broadcasting, launches its new business structure and additional services. Previously the firm was a video production company, promotional website and separate Internet TV station. The Internet TV station was hosted by Wi-FiTV, Inc., a pioneer in Internet TV and was one of the most watched Internet TV web portals in the world. This affiliation thrust station #85 onto the international stage with an instant audience of worldwide members and viewers of the 500 multi-language TV stations hosted by wi-fitv.com.
The new hosting web portal for GodsEyeWO.TV is http://www.Godseyewo.com which has over 2 million annual viewers and in the past served as a link to the Internet TV station that had its own URL and web traffic. The new structure combines the Internet TV station and the website which also combines their traffic. This move brings the http://www.Godseyewo.TV web traffic of over 1 million annual viewers from wi-fitv.com, which is no longer in business, to the new web portal.
The combination of the two websites sets the stage to capture potentially 3 million plus viewers to the new GEWO, Inc. Faith-Based Content Delivery Network. The network provides a host of video viewing and hosting services for individuals, ministries and artists as well as advertising opportunities for businesses.
The video streaming service starts with hosting wedding/special event videos for individuals, streaming live and on demand faith-based video messages for ministries, promoting artists projects and providing advertising opportunities for businesses. In addition, members have the opportunity to launch their own faith-based video TV channel from the GEWO, Inc. CD Network starting as low as $250/month. GEWO, Inc. has created a place where the playing field is level as well as an opportunity to capitalize on an existing faith-based viewer market. Viewers are eager to have access to consistent Christ-centered material which makes GEWO, Inc. CD Network a great place to establish your own niche someplace where the competition isn't already miles ahead.
The firm's target markets are individuals who want to share special event videos with family and friends, faith-based artists who want more exposure for their products, medium to large ministries that video record and edit their sermons and are looking for an affordable way to expand their outreach and faith-based businesses that want to advertise their products and services to a niche market.
GEWO, Inc. Internet Faith-Based CD Network provides more services and offers a more affordable way than traditional TV, radio and expensive Internet podcasters to reach a worldwide audience. Plus, there are many foreign ministries already partnering with GEWO, Inc. who it wants to help support. GEWO, Inc. CD Network is a place where a portion of your ministry broadcast dollars are used to bless hungry souls in many countries with the Word of God, spiritually, physically and financially.
###