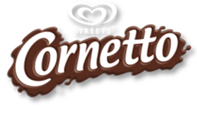 Streets Cornetto is an iconic Aussie brand that's synonymous with summer, good times and having fun.
Sydney, NSW (Vocus/PRWEB) December 06, 2010
Iconic ice cream brand Streets Cornetto has teamed up with six of Australia and New Zealand's most influential bloggers and online identities, who will star in the brand's new 'Endless Summer' campaign - launching Streets Cornetto's Choc Obsession range of flavours: White Choc and Mud Choc.
The campaign, which is targeted at 18-25 year olds, is themed "Endless Summer Connections" and links the Australian ice cream brand with summer occasions, youth and social connections via an innovative approach to product advertising.
The six influencers, selected after an exhaustive search of Australian and New Zealand's most prominent bloggers, will be tasked with creating interesting content for the brand via blogs and social media portals. Supporting the online campaign will be a TVC and outdoor advertising spend in Australia and New Zealand, which will also feature the influencers.
As well as connecting with their peers through existing social media networks, the Streets Cornetto influencers will interact with the target audience via a central Cornetto blog, which will also drive fans to a dedicated Facebook page, Twitter feeds and images/video via Flickr and YouTube.
Andrea Martens Marketing Director, Streets Ice Cream commented; "Streets Cornetto is an iconic Aussie brand that's synonymous with summer, good times and having fun. The Endless Summer campaign is a fantastic opportunity for us to engage with Cornetto fans in partnership with some of the most influential Australasian bloggers.
"The talent we have unearthed are motivated, socially connected and highly aspirational individuals. They are great ambassadors for the brand and will do a fantastic job of representing Streets Cornetto this summer, speaking to a new generation of Cornetto fans." Andrea concluded.
The Streets Choc Obsession ambassadors include:

NotQuiteNigella.com's Food Blogger Lorraine Elliot
Male Model and Matinee Idol Founder Mark Ipaviz
Modern etiquette, fashion and all round Agony Uncle blogger, Adrian Fernand of idobelieveicamewithahat.com
Nicole Warne, self proclaimed vintage addict and founder of Gary Pepper Vintage, an online boutique specializing in exquisite fashion pieces
New Zealand Fashion and lifestyle blogger of isaaclikes.com, Isaac Hinden
Hamilton Based 'Here comes The Sun' blogger and confessed inspirationist, Amanda Thomas
Melbourne band, Johnny Rock and The Limits, who specially wrote and recorded the TVC's song "Summer Days"
The Streets Cornetto Choc Obsession campaign was developed by Lowe Sydney and Soap Creative, supported with PR by Hill & Knowlton Sydney. The Endless Summer TVC filmed over two days at Sydney's Narrabeen, Chowder Bay and at Maroubra Beach in early October 2010 and will screen from December 2010 till February 2011, with the website live until March 2011. The song 'Summer Days' By Johnny Rock and The Limits will be available for download.
To view the Streets Cornetto Endless Summer Blog please visit http://www.cornetto.com.au.
# # #