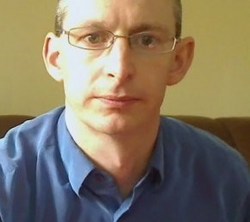 It's a fair bet that you know how much you paid in taxes last year. You probably also know fairly closely how the recession has affected you financially. However you have probably never worked out how much you are paying in stress taxes
Ipswich, Suffolk (PRWEB) May 2, 2009
A new Stress Management Book suggests that we have a bigger crisis coming from stress, and it's consequential costs, than from the recession.
'Stress tax' is the term Stress Management Author, and Blogger, Rob McPhillips uses to refer to the personal cost of stress to individuals.
"It's a fair bet that you know how much you paid in taxes last year. You probably also know fairly closely how the recession has affected you financially. However you have probably never worked out how much you are paying in stress taxes," he begins.
Traditionally much research has been done on the effects of stress on Organisations. For example, one influential report by the Charity Mind, in 2005, estimated that as much as £100 billion was lost every year in output due to sickness, labour turnover and associated costs.
However McPhillips claims this is merely the tip of the iceberg;
"Research counts the expenses incurred by stress. What it misses are the lost opportunities, the days and hours working at a lower level of passion, enthusiasm and productivity. The human cost of fractured, less co-operative and rewarding relationships, the lost sense of meaning and purpose in our lives.
"If we knew we could achieve anything, life would be very different for all of us and for our society. When an innovative idea can change lives, start new businesses and revolutionise our society, the barrier to doing that, if you dig deep enough, is always rooted in stress or the fear of taking a risk.
"Fear and stress are the brakes on productive, effective and progressive performance. Hence the gap between what we could and what we do achieve is what we are paying in 'stress tax'. Not just in financial terms, but also in terms of relationships, health and every area that meaningfully affects us. These also have associated expenses for Society to bear."
The idea of reducing stress taxes and some other interesting and controversial concepts such as the 'law of fairness', 'the value of losing' and what Rob McPhillips believes is 'the only true way to lasting stress relief' are covered in greater detail in his new book "The Advanced Stress Management Training Guide."
It is freely available for a short time at his website, before being published in print, later in the year. To read the book, for additional information, or to ask a question contact Rob McPhillips or visit livewithoutconflict.com.
# # #