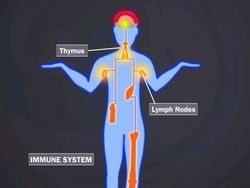 Many people think they just need to accept their anxiety and stress and push through it, but decades of medical research have demonstrated that avoidance can eventually lead to diminished health.
Washington, DC (PRWEB) July 31, 2008
The Summer of 2008 has provided many stressors that can provoke anxiety, including the slumping economy, rising gas prices, demanding work schedules, ongoing wars in Iraq and Afghanistan, company failures, and increasing foreclosure rates. Americans should not be surprised if they experience stress if such conditions continue or worsen, especially if they are personally affected by such events.
"Americans should address chronic stress in their lives, or it could have a negative impact on their health," says Troy Centazzo, Founder of MBL Therapeutics, a Washington, DC company that focuses exclusively on wellness and preventive health education. In fact, chronic stress has been linked to up to 70% of illnesses. "Many people think they just need to accept their anxiety and stress and push through it, but decades of medical research have demonstrated that avoidance can eventually lead to diminished health."
There are many useful techniques and treatments to reduce feelings of anxiety. MBL Therapeutics recommends a few simple techniques to alleviate stress:
1. Learn a relaxation technique and make time each day to practice it. Practicing exercises such as deep breathing, meditation or guided imagery, even a few minutes per day, can have a positive impact. Find a private, quiet place where you won't be disturbed.
2. Get some exercise. You don't have to join a gym or buy $100 running shoes, but physical activity is crucial for overall health. It releases endorphins, which are the brain's feel good neurotransmitters, and can help someone forget worries for awhile. Try a brisk walk around the neighborhood or some other fun activity that raises your heart rate. Medical research continually demonstrates the health benefits of regular exercise.
3. What we eat - good and bad. Some food can increase feelings of stress and others can reduce them. Caffeine, sugar and fast food can all increase stress levels, as can alcohol, which is ironically very often used as a stress reliever. Foods, however, that are rich in vitamins B, C and E, and the minerals manganese, zinc and selenium, aid in reducing stress and anxiety. These foods include colorful vegetables and fruits. There are many useful and credible websites that provide additional information on this topic. Look for one, though, with proper professional and medical credentials.
4. If chronic stress, anxiety and depression have been negatively affecting your life, consider finding a health professional who specializes in stress management and employs a comprehensive approach to treatment that includes the self-care techniques discussed above. Don't just settle for a quick prescription after a five minute consultation with your family doctor.
MBL is Offering Free Stress Reducing Tools for the Public
MBL is offering to the public various useful and simple tools to learn about stress and how to reduce it - at no charge. "Reducing stress is so important for one's health, we just want to get the information out to as many people as possible," says Centazzo.
Portions of the "Best of Stress Management" course, which MBL created with the Center for Mind-Body Medicine (the Center), are available for free download. The Center, also based in Washington, DC is the premier non-profit educational organization that teaches mind-body techniques to health professionals around the world (cmbm.org). The multimedia course is based in the Center's well-respected professional training program in mind-body medicine established in 1994.
The public can download:
1. An "Overview of Meditation" (written);
2. A audio meditation, led by James S. Gordon, M.D., Founder and Director of the Center for Mind-Body Medicine and one of the world's leading authorities in the field (to be used with the written materials); and:
3. A video lesson, also led by Dr. Gordon, which demonstrates the harmful long-term effects of chronic stress.
All tools are available for free at: http://www.mblwellness.com
About MBL Therapeutics
We are pioneering at-home, multimedia wellness courses that enable people to care for themselves with the most informative and enjoyable instruction available. Best of Stress Management, our first offering, is the only comprehensive system that teaches the lay public how to create their own mind-body health program in the comfort of their own homes.
###