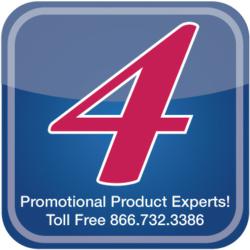 Essex, CT (PRWEB) April 11, 2012
Don't forget the tax deadline is April 17 this year and time is running out. 4AllPromos wants to help customers stay stress free during the busy tax season by offering 10% off all stress balls through the month of April.
Stress balls have been used in Chinese medicine for centuries to help stimulate the Chi or energy throughout the body similar to acupressure or acupuncture. Modern stress balls help strengthen muscles in the hand and forearm and can help relieve muscle tension.
The fun thing about modern stress balls is that they come in all shapes, sizes and color and are the perfect promotional product for almost any business. Tax professionals may want to consider handing them out to potential customers. 4AllPromos has stress balls in the shape of money, calculators, smiley faces, the Statue of Liberty, the American Flag and many, many more fun shapes and objects. Stress balls are one of 4AllPromos most popular-selling promotional products.
Nowadays stress balls can be used in all kinds of settings including on an airplane, at a hospital, in the office or even on the couch. Stress balls come in handy during anytime where anxiety or stress may be affecting daily life.
According to families.com, many doctors and health organizations support the use of stress balls on a regular bases because of their stress relieving qualities. So many people lead busy lives with busy schedules so it's important to find ways to help redirect stress and anxiety into positive energy and productiveness.
Stress balls aren't the only useful promotional product to consider during the busy tax season. 4AllPromos has calculators, notebooks, pens, pencils, portfolios and folders that can all be custom imprinted with useful tax tips, CPA names and tax business information. Be creative and help get customers in the door this tax season with enticing promotional products that help say thank you for business.
Looking for the perfect tax time promotional product? The product specialists at 4AllPromos are available to help Monday through Friday from 9 a.m. to 5 p.m. Just call 1-877-293-7157 toll-free to speak with a live person. To find more discounts and promotions from 4AllPromos visit Facebook and Twitter.
Don't stress too much this tax season. Take advantage of 10% off stress balls from 4AllPromos and help put smiles back on the customer's faces.