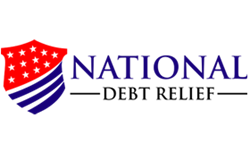 It [budget] helps them manage their spending for the season
Phoenix, AZ (PRWEB) December 10, 2015
National Debt Relief shared in a recently published article how consumers can keep their holiday budget from falling short. The article titled "2 Ways To Keep Your Holiday Budget From Falling Short" published November 24, 2015 looks at some of possible solutions consumers can look into so they can enjoy their holiday budget.
The article starts off by pointing out how important a holiday budget is for consumers. It helps them manage their spending for the season which gives them full control of their finances. This becomes a lot more important when consumers are running on a very tight budget and might not have enough for the holidays. Coming up short is scary because this often leads to drastic measures like taking on debt which would be counter productive to having a budget in the first place.
One of the ways consumers can manage their holiday budget better is to look for ways to earn more for the holiday fund. This can include looking for a side gig to augment the target amount they need to raise for the expenses. For those with full time jobs, it is possible to try getting longer hours at work to get in some overtime.
There are also some consumers who choose to hold some garage sale to both earn some extra money and declutter their stuff in time for the holidays. Another way consumers can prevent their holiday budget from falling short is to lower down their expenses for the coming holiday season.
One idea is to recycle their decorations rather than buying new ones for the house. it is just a matter of cleaning and checking them especially the lights. There are also some people who can be creative with their gifts and personalize it rather than just buying from the mall. It is also important for families to plan their meals so they can buy early and in bulk if need be.
To read the full article, click this link: https://www.nationaldebtrelief.com/2-ways-to-keep-your-holiday-budget-from-falling-short/