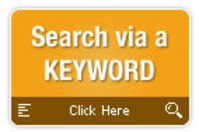 The Stretching Institute's home page now features a quick-links table. Athletes can select the sport they play, or they can choose their current injury.
Long Island City, NY (PRWEB) February 18, 2010
They say the best things in life are free, and The Stretching Institute has just proved the adage still has legs with their redesigned website. The update organizes the wealth of free information on stretching and sports injury in a way that's easy to navigate, making it an even more helpful resource for medical professionals, physical therapists and athletes who suffer from painful injuries that could be alleviated by proper health care and stretching.
Brad Walker, founder of The Stretching Institute, explains the reasons for the intuitive update. "There's plenty of information available for free out there, but it's hard for people to figure out what's real and what's quack medicine," he says. "We have one of the largest online collections of free articles on how stretching can help sports injuries, and we have the experience to back it up. With this redesign, we're hoping no one ever need search through inaccurate articles for the answer to their injury."
To make the site more user-friendly and easy to navigate, The Stretching Institute's home page now features a quick-links table. Athletes can select the sport they play to learn stretches that help them prevent injury and stay in competition, or they can choose their current injury to discover the causes and stretches that can alleviate their pain to get them back in the game. "When a new user comes to the website, they want to be able to find what they're looking for right away, no hassle," Walker says. "Now our website makes it extremely simple to find a stretch that works for you."
The design also makes all the articles available on The Stretching Institute's website much easier to read, with full colour illustrations that demonstrate the correct muscle groups to stretch and how each activity works to soothe sore or injured muscles. "If it's not easy and enjoyable to read the articles, people aren't going to put the information to good use," Walker explains. "We want people to use this website! It's extremely valuable for recovering from and prevention of sports injuries, and we don't want anything to get in the way of people using it often."
Prismic Reflections worked on the redesign and deployment of the new look, a company with which The Stretching Institute has a long and fond history. "We knew what we wanted in a website," Walker says, "but we didn't really know how to achieve it. We spoke with Vimal from Prismic Reflections and said, 'We have all these articles chock-full of great information, but sometimes people can't figure out where the article they need might be. How do we fix that?' The web site redesign Prismic Reflections came up with was perfect."
The Stretching Institute currently features over 100 easily searchable articles organized by injury, sport, and even by type of medical professionals who frequently need new stretches for their clients, such as chiropractors and physical therapists. "We're not stopping there," says Walker. "We're about to embark on a regular publishing schedule of more free articles on stretching, flexibility and sports injury. We already have one of the largest online collections of articles on stretching and sports injuries – and we want to make that number even bigger."
Considering how many athletes pay good money to get advice on proper exercises for their injuries, why is Walker so devoted to giving this information away for free? "When I first started looking for accurate information on stretching to give my own clients, I came up with nothing," Walker explains. "We want to be sure this information is out there, being used and preventing injury. We don't want to say, 'Sure, we'll tell you how to stretch a rotator cuff injury that's causing you a lot of pain – but only after you pay us.'"
Nice guys. And with the 10-year anniversary of that free website, a new redesign, and many devoted fans of their work, The Stretching Institute are nice guys that won't finish last – or let an injured athlete finish up there either.
###