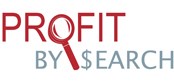 New Jersey (PRWEB) August 31, 2013
The largest online retailer of both decorative and low energy lighting in the UK, Strictly LED's, stocks nearly all varieties of lighting to suit every occasion. The leading online store offers some of the latest LED products at competitive prices. Recently, the company signed Profit By Search to look after their SEO campaign. Under the contract, Profit By Search will be featuring their prime keywords on all major search engines, online.
Strictly LED's also holds one of the finest GU10 LED bulbs, one can get on the market. These specialty bulbs provide a better quality of light as well as helping to save up to 90% in electricity bills. Choosing the right LED bulb with proper luminosity is a prerequisite for a room or for an enclosure. At Strictly LED's, they help their clients choose the best according to the illumination of the room at a specific budget.
While describing the company's specialties in detail, one of the representatives stated, "We have got the largest collection of lights to suit every occasion. Our esteemed clients can choose from our latest light collection which consists of Decking lights, Fairy lights and Christmas lights. We carry one of the best fairy lights online, giving you different types of effects such as flickering, twinkling and static."
About Strictly LED's
UK VAT registered company operating from Chorley, Strictly LED's is the largest online retailers of both decorative and low energy lighting in the UK. They have secured contracts with some of the leading manufacturers of LED lighting products as their products are manufactured to the highest quality, with supreme light output and reliability. Their products are sold to many leading brands in the UK, so potential clients can be sure that they are of the highest quality.
To know more, please visit: http://www.strictlyleds.co.uk/15-led-light-bulbs-led-fairy-lights.
About Profit By Search:
Profit By Search is the search arm of ONS Interactive Solutions Pvt Ltd and is India's #1 SEO & PPC Company. Profit By Search specializes in ensuring that small & medium businesses gets prominently displayed in search results of leading search engines like Google, Yahoo!, Bing and more, to help small & medium enterprises connect with customers searching for what they offer on their website.
For more information about their SEO & PPC services, please visit http://www.profitbysearch.com/or call Alok Kumar at (888) 322-7617.