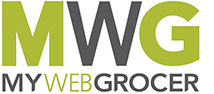 New York, NY (PRWEB) June 11, 2013
Stripes Group, a leading technology and consumer focused growth equity firm, today announced the sale of the entire stake held by SG Growth Partners I, L.P. in MyWebGrocer, Inc., a leading provider of digital marketing solutions for grocery stores and global consumer packaged goods (CPG) companies. As part of the private transaction, HGGC, a leading middle market private equity firm, completed a growth equity investment in the company.
Headquartered in Winooski, Vermont, MyWebGrocer provides a suite of leading-edge eCommerce and eMarketing solutions to the grocery and consumer packaged goods industries, with products for every digital touch point. As part of its unique platform, MyWebGrocer operates one of the nation's largest grocery ad networks with over 10 million monthly unique visitors. The Company's customers include more than 140 grocery brands, including some of the largest retailers such as Kroger, Shoprite, and Albertsons; as well as more than 200 CPG brands. Since partnering with the Stripes Group in 2009, MyWebGrocer has increased its revenue run-rate by over 3x and its EBITDA run-rate by over 11x while growing from approximately 75 employees to over 180 employees currently.
For grocers, MyWebGrocer provides a software platform that allows consumers to plan grocery visits online, including making shopping lists, downloading coupons, and viewing digital circulars that outline promotional items. MyWebGrocer's software also allows grocery stores to fully support online transactions for in-store pick-up or home delivery.
For consumer packaged goods companies, MyWebGrocer provides the ability to run digital marketing campaigns on grocery websites, and helps them manage digital display and search advertising campaigns through proprietary consumer data. MyWebGrocer is unique in its ability to "close-the-loop" and allow CPG companies to accurately measure the effectiveness of their advertising budgets.
"The partnership we formed with Rich Tarrant, his brothers Brian and Jerry, and the broader MyWebGrocer team is a perfect example of the type of investment we strive to make at Stripes Group," said Dan Marriott, Managing Partner at Stripes Group. "MyWebGrocer was a rapidly growing, profitable, bootstrapped business driven by its founders when we made our investment in 2009, and through the team's exceptional hard work as well as the support from our firm to drive hiring, key strategic initiatives and product development, the company has solidified its market leadership position while scaling profitability and accelerating revenue growth. We couldn't be more pleased with the outcome of this transaction, and believe the company's partnership with HGGC will allow them to fully realize the potential that remains in front of them given their trajectory and the market opportunity."
The Jordan Edmiston Group served as financial advisor to MyWebGrocer and Stripes Group as a part of this transaction.
About Stripes Group
Stripes Group is a leading growth equity firm that makes minority and majority equity investments in B2B/B2C Internet, SaaS, Software, Healthcare IT, and Branded Consumer Products businesses. The firm generally partners with founder driven, profitable, market-leading companies with proven business models that are generating exceptional revenue growth. For more information on Stripes Group, please visit http://www.stripesgroup.com.
About MyWebGrocer:
MyWebGrocer drives digital connections between consumers, grocery retailers, and Consumer Packaged Goods brands, offering a breadth of shopper marketing services supported by a comprehensive technology platform. MyWebGrocer manages digital solutions for more than 140 retailers nationally, representing more than 10,000 stores, and 200+ major consumer packaged goods brands, including McCormick, Kelloggs, Unilever, Nestle and P&G. For more information on MyWebGrocer, please visit http://www.mywebgrocer.com.