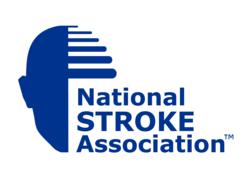 Belleville, IL (PRWEB) April 26, 2011
There are approximately 7 million stroke survivors in the United States living with the after-effects of a "brain attack," which often include increased healthcare costs and loss of employment income, according to National Stroke Association and Allsup, a nationwide provider of Social Security disability representation.
May is National Stroke Awareness Month, and Allsup and National Stroke Association have developed resources to help stroke survivors and their families navigate the Social Security Disability Insurance (SSDI) process and ease the financial burdens of after-stroke care.
The informational brochure, Stroke and SSDI has been distributed to stroke support groups and rehabilitation facilities nationwide. It also is available to order and view on National Stroke Association's website, http://www.stroke.org.
The brochure provides a reader-friendly overview of the federal payroll tax-funded SSDI program, including eligibility requirements, explanation of benefits and items to consider before starting the application process. The brochure includes information on post-stroke financial planning and the online version features links to additional resources.
"The barriers and struggles that survivors have in the world of Social Security and disability claims are quite challenging," said National Stroke Association CEO James Baranski. "The process of applying for these claims is totally new. Plus, oftentimes stroke survivors are working with a deficit while trying to meet deadlines and fulfill all the information requirements. It's also important that caregivers or family members are aware that there are helpful resources available for navigating this process.
"As an organization that focuses 100 percent of our efforts on stroke, we aim to provide practical resources and support, but we also believe it is incredibly important to provide hope to those impacted by this leading cause of death. This enormous population of people affected by stroke deserve hope for their recovery process, and that includes being able to obtain the disability insurance benefits they have paid for their entire working lives."
Baranski added that survivors are often frustrated with the length of time it takes to process SSDI claims. "It is not uncommon to hear survivors complain that the determination period is well beyond 12 months," he said. "Survivors and caregivers often comment about the length of time it takes to receive any communication during the adjudication process."
"The record numbers of SSDI applications keep growing," said Tai Venuti, Allsup's manager of strategic alliances. "The need to raise awareness about SSDI and the help that is available is more important than ever. It's what drives Allsup's involvement in collaborative projects such the Stroke and SSDI brochure."
Additional resources highlighted during National Stroke Awareness Month is an explanation of Social Security's five-step process to determine if a stroke survivor qualifies for SSDI, and an online guide to personal finances. National Stroke Association's iHOPE Web series is a free and convenient resource for learning how to cope with post-stroke lifestyle and medical issues.
For more information about National Stroke Awareness Month, visit National Stroke Association's Stroke Awareness Resource Center, which provides tools and inspiration to educate others about stroke, to inform about advocacy efforts and to guide support group discussions.
For more information about SSDI literacy, visit AllsupAlliances.com. For a free SSDI eligibility screening, call (888) 841-2126 or visit expert.allsup.com.
About National Stroke Association
National Stroke Association is the only national organization in the U.S. that focuses 100 percent of its efforts on stroke through education and programs focused on prevention, treatment, rehabilitation and support for all impacted by stroke. Founded in 1984, the organization works every day to meet its mission to reduce the incidence and impact of stroke.
About Allsup
Allsup is a nationwide provider of Social Security disability, Medicare plan selection and disability life planning services. Founded in 1984, Allsup employs nearly 800 professionals who deliver specialized services supporting people with disabilities and seniors so they may lead lives that are as financially secure and as healthy as possible. The company is based in Belleville, Ill., near St. Louis. For more information, visit Allsup.com.
Contact:
Taryn Fort
National Stroke Association
TFort(at)stroke(dot)org
http://www.stroke.org
Tai Venuti
Allsup
(800) 854-1418, ext. 68573
t.venuti(at)allsupinc(dot)com
http://www.allsupalliances.com
###