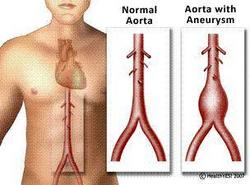 We are pleased to expand HealthYes! into Dallas
Austin, TX (PRWEB) April 24, 2009
Austin, Texas-based HealthYes!™ is bringing its life-saving mobile screening services to the Dallas-Fort Worth metropolitan area. The company leverages the most medically-advanced, state-of-the-art equipment and techniques to screen its clients for five life-threatening conditions, including: stroke, heart disease, abdominal aortic aneurysm, osteoporosis, and peripheral artery disease.
HealthYes! launched its mobile health screening services on April 15. The company will hold more than 40 screening events per month in the Metroplex and surrounding areas throughout 2009. Dallas represents the fourth major metropolitan area for which HealthYes! holds regular screening events. In addition to Dallas, the growing company serves the Austin, San Antonio and Houston areas.
HealthYes!'s executives and employees pride themselves on being able to offer their clients the opportunity to detect potentially life-threatening conditions via a quick, painless and non-invasive screening process. The hallmark of HealthYes!'s services is the fact that they provide clients with their mobile health screening results in an easy-to-understand, non-technical format within four business days. At the same time, the results that HealthYes! provides contain the numeric data and images that the client's physician can effectively use for further, detailed analysis and recommendations.
"We are pleased to expand HealthYes! into Dallas," says Dale W. Wood, president, HealthYes!". "The expansion to Dallas represents the final leg in our strategy to provide preventative screenings in all major cities in Texas. We look forward to providing our services, which detect silent-killers, to the Dallas-Fort Worth metropolitan area."
The screenings that HealthYes! clients receive are performed by highly-trained technicians and registered sonographers. Meanwhile, the services are provided at a fraction of the cost of those conducted at hospitals. The results are then reviewed by locally based, board-certified radiologists before being sent to clients.
"We help people get in front of their health problems by checking for diseases that are often symptomless. Being proactive about health care saves lives, and that is exactly what HealthYes! is here to do," says Craig S. Lindley, vice president, HealthYes!.
A Total Health Screening Package from HealthYes!, priced at $199.95, is comparable to medical screenings provided by world-class hospitals that can cost anywhere from $1,500 to $2,000. Screening services offered by HealthYes! in the Dallas area include stroke screening, abdominal aortic aneurysm screening (AAA), peripheral artery disease screening (PAD), arterial stiffness index screening (ASI), and osteoporosis screening.
HealthYes!'s Dallas team is currently composed of 10 technicians and sales executives. The company anticipates expanding the team by the end of the year to a total of 14 full-time employees.
###