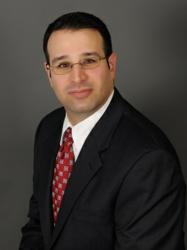 You want a personal injury law firm; a firm that knows how to take on personal injury cases and win.
Stroudsburg, PA (PRWEB) October 31, 2012
Questions to Ask a Law Firm
The law, even as it relates to a personal injury law firm, is a profession with many specialties, levels of experience, rates of compensation, and standards of practice. If you experienced a personal injury at work, feel you did not receive just compensation under the law, and want remuneration, you are on the market for a lawyer. As you interview potential lawyers to take on your injury case, you should have a long list of questions ready to ask the attorney. Those questions can be summarized with these three key points: what is the attorney's experience, what is the attorney's expertise, and what options are available to you, the potential client?
What Is Your Experience?
A personal injury law firm is defined experience. You want to retain an attorney that has a level of experience that serves your needs. Does the firm you are speaking with have a large number of personal injury cases resolved in the clients' favor? Is the lawyer you would be working with committed to a specific understanding of Pennsylvania law as it applies to injuries received in the workplace? How long has that lawyer been practicing, and in what field of law? Does that counsel understand your rights under the law, and the compensation that may or may not be due you because of your injury or ailment? If the attorney's experience does not match up with your needs, then you are less likely to get what you want: a win in court or a proper settlement.
What Is Your Expertise?
You want a personal injury law firm; a firm that knows how to take on personal injury cases and win. Not only do you want a personal injury specialist, you want an attorney that has specialized in workers' comp law for a very, very long time. There are many attorneys out there competing for your attention, but the results will appear on the attorneys' resume. If you meet with an attorney that claims the experience and expertise you need, then it is time to discuss your case.
What Are Your Options?
This is a key factor in discerning which lawyer will serve you best. Outline the factors of your case transparently, and then ask what your options are. That lawyer should be honest as to what results you may expect should you move forward with pursuing a personal injury claim.
Not all personal injury law firms are made just for you: review the firm's experience, review its expertise, review your options, and proceed with confidence.