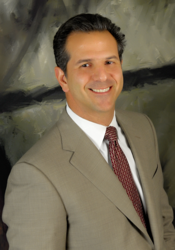 Tragedy is only milliseconds away when you let unsafe driving habits take the upper hand...
Stroudsburg, Pennsylvania (PRWEB) November 30, 2012
In his experience as a Stroudsburg car crash lawyer, Attorney Joseph P. Hanyon of MHK Attorneys presents this tip sheet to drivers in Pennsylvania. Tragedy is only milliseconds away when you let unsafe driving habits take the upper hand, so take drastic measures to avoid these deadly distractions.
1. Talking or Texting on Your Cell Phone
While wireless devices like Bluetooth technology and hands-free dialing has made cell phones operable without taking your eyes off the road, they still tie up your brain. Concentrating on a conversation and the road is not smart multitasking! So follow one of the best car safety tips and pull to the side of the road if you must answer your phone.
Even more dangerous than talking is texting on your cell phone while driving. The text can be answered when your safely off the road.
2. Correcting your Children's Misbehavior
The law states that children are to be strapped into appropriate car seats based on their age, weight and height. This is not only to protect them, but also to protect you from the distractions caused by children crawling through the car! If your children's misbehavior distracts you to the point of looking back often or turning around to scold, you need to leave them with a babysitter or bring someone else along who can correct them during outings.
3. Driving Under the Influence of Alcohol, Drugs or Exhaustion
Don't drink and drive is one of the oldest car safety tips around! Obviously, driving with a blood alcohol level above 0.08% is considered illegal and warrants severe penalties if caught. Ideally you should have a designated driver in your group, so that no one is forced to drive after drinking even one drink.
Certain drugs or lack of sleep can also pose danger to drivers. When a prescription or exhaustion makes you drowsy, you won't be able to concentrate on the road or other drivers and pedestrians who share the space with you. And if you end up having to make a quick decision, you'll be cognitively handicapped.
4. Reckless Driving During Inclement Weather
Inclement weather poses a unique danger since oil or ice on the roads can cause the car to slip and slide, potentially causing an accident. You'll need to be especially careful when driving over shaded areas on the road, bridges, intersections, and overpasses during the winter since these areas tend to ice quickly. It's also a good idea to keep an eye on the weather forecast to avoid being caught in severe storms or snow.
Another of those old car safety tips is to have an emergency kit filled with blankets, first aid supplies, food and water in your car at all times, especially during the winter. You'll also want to include some jumper cables, and be sure that your gas tank is full and your cell phone is charged before you head out on any longer winter journey.
Be a Safe Driver!
Protect yourself and your passengers from tragedy by following common sense car safety tips every single time you drive. You'll be glad you did!