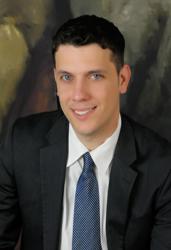 Applying for Social Security disability is a relatively simple process, though often drawn out.
Stroudsburg, PA (PRWEB) September 13, 2012
Applying for Social Security disability is a relatively simple process, though often drawn out. It can be done online, over the telephone, or at a local Social Security Administration office. Applicants are required to provide a specified list of information and must meet certain criteria in order to be accepted. Due to a lack of general understanding of how applications and appeals work in the marketplace, Attorney Patrick J. Best divulges information in a recent interview.
Interviewer: "Thanks for your time today, Attorney Best. What kinds of information must applicants have in order to file for Social Security disability?"
Attorney Best: "That's a very good question. In order to successfully complete the process, applicants need to provide the following information:

Proof of age.
Social Security number.
A summary of employment history.
Most recent W-2 form, or copy of last federal tax return.
Names and contact information for any medical doctors or caseworkers who have provided care and the dates they have done so.
Names and dosages of all current medications.
All medical records that are accessible.
When applying for Social Security disability, other types of information may be required such as proof of marriage, if a spouse is applying for benefits as well or the Social Security numbers and ages of any other family members who may be applying."
Interviewer: "What other kind of criteria is there in order to qualify for Social Security disability?"
Attorney Best: "Not all applications are accepted. It has been estimated that the Social Security Administration denies over 60% of the applications they receive. Oftentimes, applicants are denied because they do not meet certain criteria relating to their physical limitations.
When someone is applying for Social Security disability, it is helpful to understand how the Social Security Administration defines the word 'disability.' Any good Stroudsburg disability attorney will explain that there are generally three components that will determine whether or not someone is eligible for receiving disability benefits:
The applicant is unable to do the work they did previously.
They are unable to adjust to other types of work due to their medical condition.
Their disability has lasted at least one year, is expected to last at least that long, or is expected eventually to result in death.
After applying for Social Security disability a five-month waiting period can be expected while the Social Security Administration makes a decision. For those who qualify and are accepted, they will receive a monthly benefit that is life-long to help supplement income and the normal expenses of daily living. For those who are denied, they can appeal the decision and request a hearing, which may take anywhere from 12-24 months for a final decision to be reached."
Interviewer: "This is all valuable information for those in this situation. What is the best advice for applicants to get started?"
Attorney Best: "In any case, it is often recommended that an applicant works with a Stroudsburg disability lawyer during the entire application process in order to receive the best chances and possible outcome in being awarded disability benefits. Those who do not work with an attorney, more often than not, have a difficult time attaining benefits."