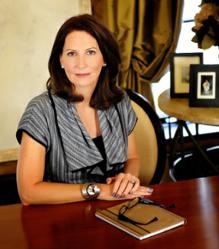 ...they are likely at one of the most stressful and tumultuous times in their life.
Stroudsburg, PA (PRWEB) September 11, 2012
Seeing a large gap in information for people involved in a Family Law or divorce situation, Attorney Connie J. Merwine released an interview that is aimed to help those who are just starting down their unique path. In this interview, Stroudsburg Divorce Lawyer, Connie J. Merwine, offers advice to people that find themselves in a Family Law/Divorce case. Attorney Merwine's interview appears below.
Interviewer: "Attorney Merwine, what should clients do in the event that they need some help with legal issues regarding their relationship or children?"
Attorney Merwine: "If someone was to find themselves in need of family law legal advice, they are likely at one of the most stressful and tumultuous times in their life. Family Law covers a wide range of domestic issues, from prenuptial agreements to divorce and from adoption to child support. Any issue dealing with a family unit is an issue that is fair game in family law. Since this is a time of extreme emotion where someone may be at odds with those closest to them, this is also an extremely difficult time to determine what attorney they should work with and how they should proceed with gathering legal advice. When searching for an attorney, getting referrals from close friends and family and asking professional advisers (insurance agent, estate attorney, financial adviser, accountant, etc.) if they have a recommendation is a good idea. Also, it's always best to investigate how long an attorney has been practicing law and their reputation within the community. Once they have a short list of attorneys that may be a match, it's time to schedule a consultation with each to determine if they can work together successfully."
Interviewer: "That's really good advice, but what are other alternatives to an attorney when someone needs family law legal help?"
Attorney Merwine: "It is important to note that an attorney is not required for all situations. In many circumstances, like determining how property is distributed in a divorce or what party should retain custody of a child, the details can often be worked through outside of a courtroom. Resolving differences and coming to agreement outside of court may be not only beneficial for a person's relationships but also for their wallet as these engagements can be significantly less expensive.
There's this thing called Collaborative law, and it is a process where attorneys are hired by each party in a divorce or other family law dispute and the attorneys use group meetings to resolve the issue through a collaborative effort that avoids court. Collaborative law does protect against a conflict of interest in that the attorneys agree to not represent their client if the issue needs to go to court to be resolved. A dispute-resolution alternative to collaborative law is mediation. The mediator is typically a neutral third-party who endeavors to help each party understand the concerns of the other and encourages open and helpful dialogue between the parties to resolve the dispute. The mediator typically gives no legal advice but simply facilitates a problem-solving discussion between the parties in the conflict. Collaborative law and mediation offer two excellent alternatives to attorneys for those in need of family law legal advice. This being said, it is always a good idea for someone in these situations to at least consult with a Stroudsburg divorce attorney should the need ever arise, or the situation escalate.