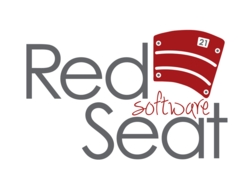 We appreciate the amazing work the American Red Cross is doing to help the victims of Hurricane Sandy
Grapevine, TX (PRWEB) November 30, 2012
Structural engineering software solutions distributor, Red Seat Software, announced today that it is donating a portion of the company's net proceeds from December, 2012 to the American Red Cross to aid the victims of Hurricane Sandy.
John Parady, Sales and Marketing Director for Red Seat Software said, "We appreciate the amazing work the American Red Cross is doing to help the victims of Hurricane Sandy cope with their daily needs. We also recognize what a tremendous and continued effort will be needed to rebuild the area. We'd like to help in any way we can. We also encourage everyone to visit http://www.redcross.org and donate what they can."
About the American Red Cross:
The Red Cross responds to approximately 70,000 disasters in the United States every year, ranging from home fires that affect a single family to hurricanes that affect tens of thousands, to earthquakes that impact millions. In these events, the Red Cross provides shelter, food, health and mental health services to help families and entire communities get back on their feet. Although the Red Cross is not a government agency, it is an essential part of the response when disaster strikes. They work in partnership with other agencies and organizations that provide services to disaster victims.
About Red Seat Software:
Red Seat Software provides Structural & Civil Engineers a USA distributor of the Structural Office solution suite from S-FRAME Software, Inc. S-FRAME provides accurate, proven and easy-to-use software solutions for professionals in industries such as Oil & Gas, Commercial & Industrial Building Construction, and Transportation Infrastructure. Red Seat Software is an independently owned software distributor located in the Dallas/Ft. Worth, TX area. The mission of the company is to provide Structural Engineering Professionals with software solutions that are easy to use, accurate, and proven to add efficiency and value to structural engineering project workflows.