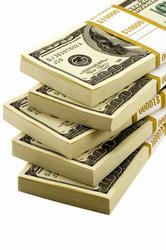 I am very excited to join the Fairfield team
Stockbridge, GA (Vocus) December 4, 2009
Fairfield Funding is excited to announce the addition of Marc Harris, an attorney with almost 14 years of experience in the cash flow business with an emphasis on facilitating the purchase of structured settlement annuities and lottery prize assets, to their skilled team of financial service specialists. Fairfield Funding is a funding company that specializes in helping people receive cash for structured settlement, annuity, and lottery payments. In order to make sure every customer receives full compensation for their future settlement or lottery winnings, the Fairfield team strives to maintain a workforce that is dedicated to providing accurate information and exceptional service. Mr. Harris's abundant knowledge and outstanding reputation in the financial services industry undoubtedly makes him a great candidate for the position of General Counsel for Fairfield Funding.
Since 1996, Marc has worked as counsel in the asset securitization industry for two different companies that have processed over one billion dollars from those seeking to sell lottery winnings and structured settlement cash flows. He has extensive experience with each state's legislative and regulatory process relating to the purchasing of these assets throughout the country. This knowledge is invaluable to the funding profession, because almost each state has its own specific law controlling the assignment of annuity or lottery winnings.
Marc is a 1992 graduate of Florida State University, and he earned his law degree from Nova Southeastern University in 1995. Aside from advising companies and their clients about smart and effective funding, Marc is also a professor of business law. His knowledge of structured settlement laws and experience teaching others make him the perfect fit for Fairfield Funding.
"I am very excited to join the Fairfield team," said Fairfield's General Counsel when asked his feelings about starting his new position. He continued, "Fairfield Funding's intelligent financial model combined with its focus on customer satisfaction is changing our industry for the better. Their philosophy of deliberate growth greatly benefits clients who are looking to maximize the cash value from their structured settlement or sell annuity payments. I am extremely excited about helping Fairfield Funding provide quality information and outstanding service for our growing number of clients."
Fairfield Funding, a division of APIS, is a full service funding company specializing in the purchasing and funding of structured settlements, life settlements, pre-settlement, lottery payments, and can buy annuity payments. Collectively, Fairfield Funding management has over fifty years of experience in the financial services arena. The Atlanta-based company specializes in meeting both the short-term and long-term financial needs of its clients through low-cost funding transactions.
For more information about Fairfield Funding or to sell structured settlement, sell lottery winnings, or to sell annuity, please visit FairfieldFunding.com or call 1-888-94-FUNDS.
# # #