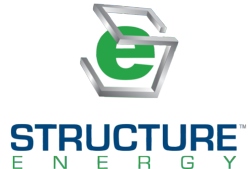 I am thrilled to be joining an organization with such a strong commitment to bringing an impartial voice to the energy management process
Dallas, Tx (PRWEB) October 04, 2012
Structure Energy, a national energy management and procurement firm serving commercial and industrial facilities, today announced the appointment of Michael W. Miller as CEO. Miller will join Structure in helping firms reduce energy costs and develop structured energy plans. He will be responsible for guiding all aspects of the company's growth, including business development, growing the executive team and leading the development of new products and services.
General Miller was the senior health care administrator in the Air Force and was responsible for the execution of the Air Force Medical Service's $5.8 billion annual budget.
"I am thrilled to be joining an organization with such a strong commitment to bringing an impartial voice to the energy management process," said Miller. "I look forward to developing strategies that open up new ways for customers to save money on energy, plugging in the right solutions to meet unique business needs." We come alongside customers with their best interests in mind, not trying to force a particular product on them but tailoring solutions that best help them meet their vision and objectives for today and the future."
Structure Energy's commitment to provide premium energy management services includes their Structure Metrics™ energy usage tracking system, which provides clients with detailed information on each of their facilities. Armed with these relevant facts, along with market trend and rate analysis, Structure helps companies make well informed, strategic decisions regarding their energy purchases.
Structure Energy Services include:

Electricity and Natural Gas Procurement
Rate structure analysis
Structure usage trend analysis
Energy efficiency upgrades
About Structure Energy
Structure Energy (http://www.structureenergy.com) is a national energy consulting firm providing premium energy management services to lower electricity and natural gas costs, reduce energy consumption and provide long term energy management strategies, including risk mitigation strategies for the future.
Contacts:
Michael W. Miller
info(at)structureenergy(dot)com