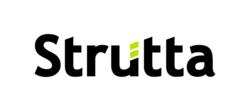 "We are excited to be a part of the Preferred Developer Consultant program and look forward to delivering even more great experiences for our clients and Facebook users." -Strutta CEO, Ben Pickering
Vancouver, BC (Vocus/PRWEB) March 01, 2011
Strutta makes it easy for an agency account manager, brand marketer or small business owner to build, launch and manage a customized interactive promotion. Strutta's intuitive application, which walks the contest organizer through the essential steps at each stage of a promotion, takes any technical complexity out of the process.
By integrating with Facebook, people can participate in a Strutta-powered promotion using their existing Facebook account. Through Strutta's share tools and the Facebook Platform people can easily share the experience with their friends.
The Strutta software provides a number of customization options for promotions:

Run a user generated content (UGC) contest or an enter-to-win sweepstakes
Launch as an application on a brand's Facebook Page, or as a standalone site that integrates with Facebook Platform
Use the CSS Style Kit to create a seamless branded experience
"Our platform has already helped numerous brands engage with their communities on Facebook," said Strutta CEO Ben Pickering, "We are excited to be a part of the Preferred Developer Consultant program and look forward to delivering even more great experiences for our clients and Facebook users."
The Strutta contest and sweepstakes builder tools are accessible at http://www.strutta.com/products. Strutta offers two do-it-yourself packages, starting at $299, along with custom solutions. Anyone can build and preview their contest site for free.
About Strutta
Strutta is a technology company that helps brands connect with consumers through social media promotions and is a Facebook Preferred Developer Consultant. The Strutta platform allows agencies, brands, web publishers, and developers to easily create and manage contests and sweepstakes. Since launching its contest platform in 2009 and API in early 2010, Strutta has hosted and supported campaigns for brands such as Crate and Barrel, Johnson & Johnson, Adidas and Land Rover. Its intuitive self-serve software has also enabled hundreds of smaller companies to run contests of their own. Strutta.com Media Inc is a privately held company headquartered in Vancouver, BC.
For more information, or to get started creating your own contest, please visit http://www.strutta.com.
Facebook® is a registered trademark of Facebook Inc.
###