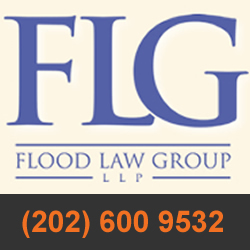 Our attorneys are investigating Stryker hip implant claims on behalf of persons who have undergone revision surgery after receiving a Rejuvenate modular-neck stem implant
Washington, D.C. (PRWEB) May 01, 2014
Flood Law Group announced today that its personal injury lawyers are now available to investigate claims on behalf of anyone who has had revision surgery possibly as a result of complications after receiving a metal hip implant such as the recalled Stryker Rejuvenate modular-neck stem implant.
In July of 2012, Stryker Corp. issued a voluntary recall (Stryker Initiates Voluntary Product Recall of Modular-Neck Stems: Action Specific to Rejuvenate and ABG II Modular-Neck Stems, July 6, 2012) of the Rejuvenate and ABG II modular-neck stem hip implants amid concerns that the risks associated with fretting and corrosion at the modular neck joint of the implant were too great.
According to a study published in the Journal of Bone and Joint Surgery (Early corrosion-related failure of the Rejuvenate modular total hip replacement, 3/19/2014), 48 percent of the total hip arthroplasties measured in the study resulted in elevated metal ion levels for the patients that received them.
According to the study, the rate of revision surgery administered to patients in the study who received modular hip implants was 28 percent. The study also states that those patients in the study who received a modular hip implant had the Kaplan-Meier survivorship (a measure of the life cycle of a product) of their devices measured at 40 percent after 4 years.
"Results from the study support what some of our clients have been alleging," said Christopher Brown, Director of Communications at Flood Law Group. "Our attorneys are investigating Stryker hip implant claims on behalf of persons who have undergone revision surgery after receiving a Rejuvenate modular-neck stem implant."
If you or a loved one has suffered medical complications from, or had to undergo revision surgery after receiving a recalled metal hip implant such as the Stryker Rejuvenate, contact the national personal injury law experts at Flood Law Group for a thorough investigation into your claim.
About Flood Law Group
Flood Law Group, LLP is an experienced litigation firm, serving injured persons and families across the nation. They handle complex cases involving asbestos litigation, pharmaceuticals, defective medical devices, medical malpractice, birth injuries and more. Flood Law Group, LLP is also one of the top law firms in the nation to handle serious injuries and wrongful death.
For more information, visit: floodlawgroup.com