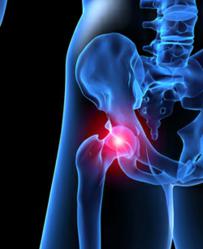 People affected by this are angry, they are contacting us saying that want to be a part of a Stryker hip recall lawsuit
St. Louis, MO (PRWEB) July 12, 2012
The Onder Law Firm is offering a free Stryker hip recall lawsuit case evaluation to persons whom have received Stryker Rejuvenate or ABG II modular-neck stems for their hip replacement. Stryker Orthopaedics recalled these products on July 10, 2012, urging patients with these hip replacement components to contact their surgeons. The Stryker Rejuvenate hip system was released in early 2010 and became one of the company's best-selling joint replacement products, helping Stryker Corporation to increase sales in 2011 by 13% to $8.3 billion.
The Stryker hip recall warned of the potential for fretting and corrosion in these hip replacement components. They are part of a class of metal-on-metal bearings joint replacement systems, which have come under fire from experts in recent years as well as being involved in large recalls. In 2010 one of Stryker's competitors, DePuy Orthopaedics, recalled 93,000 metal-on-metal bearings hip replacement systems. That hip recall warned of premature device failure as well as potential damage from the metal particles to the surrounding tissue. Research from the National Joint Registry of England and Wales found that 6.2% of metal-on-metal bearings hip replacement systems required a revision surgery within 5 years, compared to just 1.7% for metal-on-plastic and 2.3% for ceramic-on-ceramic systems. Stryker marketed the Rejuvenate Modular Primary Hip System as having a successful 15-year clinical history. Previous metal-on-metal bearing hip recall lawsuits have alleged the company marketed a defective product.
The Onder Law Firm welcomes inquiries from law firms in regards to handling or working as co-counsel on Stryker hip recall lawsuits.
About The Onder Law Firm
Onder, Shelton, O'Leary & Peterson, LLC is a St. Louis based personal injury law firm handling serious injury and death claims across the country. Its mission is the pursuit of justice, no matter how complex the case or strenuous the effort. Onder, Shelton, O'Leary & Peterson have represented clients throughout the United States, and other firms throughout the nation often seek its experience and expertise on complex litigation. It is a recognized leader in products liability cases such as window blind cord strangulation and pharmaceutical litigation. The Onder Law Firm offers information pertaining to the Stryker hip recall at http://www.strykerhiprecalllawsuit.com.