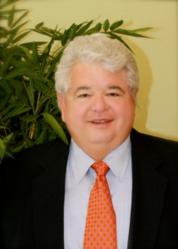 We have investigated numerous tripping, slipping and falling accidents, and inevitably, we will find that they have been caused by someone's negligence[.]
Stuart, FL (PRWEB) June 13, 2013
Stuart personal injury attorney Philip DeBerard, III, says the focus on preventing slips, trips and falls during National Safety Month aligns well with his firm's mission to help slip-and-fall accident victims in cases where their injuries ultimately could have been prevented.
"Many slip and falls are entirely preventable," said Mr. DeBerard, founder of the law firm of Philip DeBerard, Injury Attorney, which assists victims of slip-and-fall accidents in Stuart and throughout Florida's Treasure Coast.
"We have investigated numerous tripping, slipping and falling accidents, and inevitably, we will find that they have been caused by someone's negligence such as failing to clean up a spill, mark a hazard or repair a broken stair, deck or a sidewalk," he said.
National Safety Month is observed each June. The goal is to educate and influence behaviors around leading causes of preventable injuries and deaths, according to the National Safety Council (NSC).
"Successful organizations engage everyone in safety and create a culture where people feel a personal responsibility not only for their own safety, but for that of their co-workers, family and friends," the NSC says.
"We would add that people should also feel a personal responsibility for the safety of strangers or anyone else who visits their stores, businesses or homes," Mr. DeBerard said.
Mr. DeBerard said the Occupational Safety and Health Administration (OSHA), which regulates U.S. workplaces, offers businesses a variety of materials explaining how to avoid workplace accidents and injuries.
For instance, he pointed to OSHA tips for guarding against slip-and-fall accidents at a worksite, which include:

Keep floors clean and dry.
Provide warning signs for wet floor areas.
Keep aisles and passageways clear and in good repair, with no obstruction across or in aisles that could create a hazard.
Provide good lighting for all halls and stairwells
Use only properly maintained ladders to reach items. Do not use stools, chairs, or boxes as substitutes for ladders.
Use prudent housekeeping procedures such as cleaning only one side of a passageway at a time.
Mr. DeBerard said many of OSHA's safety tips align with worksite regulations, which provides an additional incentive for following them.
"The potential liability in a slip-and-fall accident on one's property, whether it is a business or home, is real," the veteran attorney said. "It's up to property owners to do everything reasonable to prevent accidents."
Mr. DeBerard said anyone hurt in a slip-and-fall accident caused by a property owner failing to take reasonable steps to make the property safe should contact a personal injury attorney experienced with fall accidents in Florida.
"If a person has been hurt in a fall because someone neglected their duty to keep their store, office or home safe, then that person has a right to be compensated for their injuries and other losses," Mr. DeBerard said. "Our firm's goal is to protect those rights."
About Philip DeBerard, Injury Attorney
The law firm of Philip DeBerard, Injury Attorney, has provided professional and compassionate legal assistance to personal injury and accident victims in South Florida and the Treasure Coast since 1975. The firm's practice areas include car, truck, tractor trailer and motorcycle accidents. The firm represents clients throughout the South Florida communities of Stuart, Port St. Lucie, Okeechobee, Palm Beach and Fort Pierce and across the state of Florida. The firm's office is located 215 Southwest Federal Hwy., Ste. 300, Stuart, FL 34994 (local phone 772-286-1000). For more information, call (800) 299-8878 or use the firm's online contact form.