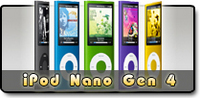 Chatsworth, CA (PRWEB) October 20, 2009
Our country's hard-working students deserve a break in today's rocky economy, and the people at MyCoolCell.com want to give them one.
High school and college students have been affected by the current economy just as much, if not more so, than many older people. Students often attend school full or part-time, while working as many hours as they can to support themselves. In order to help hardworking students like these afford items like batteries and chargers for their phones, mycoolcell.com has just instituted a new page on their webpage, where students can receive an additional 10% off purchases.
For many parents, it is no longer possible to send their children money for expenses at college, never mind write those tuition checks. Moms and Dads are being downsized or laid off, suffering losses to pensions and other savings plans, and losing homes to foreclosure. Tuitions are up, while grants, scholarships and federal assistance programs are being spread thinner than ever, due to the number of students in financial need.
At the same time, many of the usual fast-food and other traditionally low-paying jobs done by students are being filled by older workers desperate for a job to keep their homes from foreclosure and themselves and families fed. This leaves few resources for the students. They live on a tight budget.
For many students at college, a cell phone is not just a luxury or a convenience. The tragic Virginia Tech shooting a few years ago instituted a new mindset at schools about how to get instant notice to students in case of an emergency. Many universities and colleges now use text messages as the established way to send any kind of information about lock-downs, emergencies, severe weather alerts, etc, to all students. Having a cell phone with text capability is a necessity for these students.
Having fun, cool accessories for their cell phones is not essential, but being able to afford batteries and chargers to keep their phones in working conditions is. Data cables, memory cards, and protectors to keep phones from being damaged are also helpful to these students. A 10% discount on top of the already low prices offered by mycoolcell.com is of real value to our nation's students.
Rachel, a sophomore at UNCG, is one of those hard hit. Her dad passed away a few years ago, and her mom struggles to keep afloat. Rachel carries a full load at school, as well as working thirty hours a week. She uses an old cell phone of her mothers, and had to buy a new battery. The local store did not carry it, but she was able to find the correct one at mycoolcell.com, and with the 10% student discount, it was in her budget. She won't miss a text from her professors, or any school announcements.
About MyCoolCell.com:
MyCoolCell.com was established in September 2000. Their goal is to provide all customers, both cell phone accessory wholesalers and retail users, with one-stop shopping for high quality cellular phone accessories. For more information, visit them on the web at http://www.mycoolcell.com, or call toll-free 888-388-8877.
Contact:
Albert Bitar, Director of Public Relations
MyCoolCell, Inc.
818-709-8222
http://www.mycoolcell.com
###