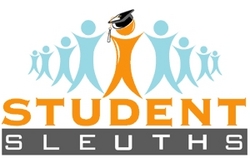 Milton, ON (PRWEB) May 21, 2008
On-Line Distribution Inc is pleased to announce the launch of its student employment website called Student Sleuths (http://www.studentsleuths.com). The purpose of Student Sleuths is to connect students seeking part-time or summer employment with companies looking to fill employment vacancies.
Student Sleuths is a free on-line service for both students and companies. Students complete an on-line employment profile which includes various contact information, skill sets that they have acquired through previous employment experiences, employment experiences in specific key roles and a resume of their past experiences that highlights the roles that they performed. Employers can then register with Student Sleuths and search our database looking for those students who meet their specific criteria. Employers can then contact the student via the options provided by the student or contact them through Student Sleuths on-line contact form.
For companies that cannot find the specific student to satisfy their requirements, they can place job postings on Student Sleuths free of charge for a period of three months. After three months, they are required to resubmit the job posting, once again free of charge. This hopefully will ensure that only active employment roles appear on Student Sleuths.
Students can search the job postings by geographical region and contact employers directly by the method specified by the specific employer.
Student Sleuths is financially supported by on-line advertising aimed at both a student population as well as a corporate market.
###