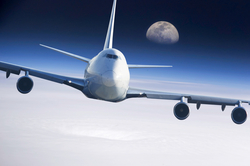 Indianapolis, IN (PRWEB) October 22, 2008
Travelers Trust has announced a new program to help student travelers. The travel insurance website, which began operations a year ago, is already a leading provider in the international travel insurance industry. The site's parent company, Legend Travelers, believes that international students have a definite need and can greatly benefit from the Travelers Trust plan, especially during the upcoming holiday season.
Travelers Trust knows that being a student can be tough, and being a student a long way from home can be even more difficult. The Travelers Trust Student Insurance Discount Program is deigned to make student life that much easier. It's difficult enough just being far away from home, and many students also feel the pinch of limited finances. And with the economic problems facing most of us today, the company felt it appropriate to do all it could to help students traveling to see their family and friends for the Holidays. Every break that they can get will help them."
To qualify for the Special rate, students need only enter the code-word "Student" (without the quotes) in the Promo field on the website's Instant Travel Insurance Quote form. The Travelers Trust Student Discount will automatically be applied to their quote.
The Travelers Trust plan offers coverage for medical expenses incurred while traveling or living abroad, as well as for emergency evacuation, trip interruption, lost checked luggage, travel assistance and other travel-related services. Benefits are also provided for pregnancy complications, accidental death or dismemberment, losses from acts of terrorism or natural disaster, and repatriation of remains. Additionally, up to two children under the age of ten receive full coverage at no additional cost when traveling with both parents, making this one of the most comprehensive travel insurance policies in the industry.
About the company:
Legend Travelers is a leading international travel health insurance company with clients in over 100 countries. More than 60 percent of its customers are U.S. citizens who travel abroad and buy the insurance prior to travel, but travelers may also purchase the coverage after their trip is already in progress.
Contact:
Lester Young
Travelers Trust
http://www.travelerstrust.com
877-777-5236
###