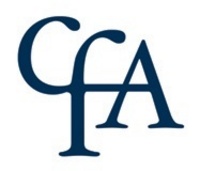 Most important, however, is the feeling of confidence I have that they'll get the financing done for us, no matter what
RYE, N.Y. (PRWEB) June 13, 2008
This is the fourth deal that CFA and TSC have successfully completed together in 2008 alone, for a total of $34.4M. When TSC needed funds quickly for another investment, they chose CFA to refinance one of their existing properties.
"CFA has proven itself to work quickly, with the flexibility we need", said Oliver Swan, Vice President of Acquisitions at Titan. "Most important, however, is the feeling of confidence I have that they'll get the financing done for us, no matter what".
CFA, because of its sophisticated management structure and strong relationship with the borrower, was able to execute and close the deal in five business days, thus providing TSC with the funds necessary to realize their additional investment.
"We never want any of our clients to lose out on a real estate opportunity because they can't get the funds quickly enough. We pride ourselves on being flexible enough to excel in time-sensitive situations," said John Clancy, managing partner at CFA.
Established in 2002, Titan Student Communities acquires, renovates and manages student apartment communities serving universities nationwide. TSC creates upscale atmospheres by providing innovative amenities reflecting the cultural and social values of the student population.
As a company that has proven itself with a multitude of successful deals, CFA has built a strong reputation for managing complex financial transactions, acquisitions, and cash-outs with its innovative bridge, permanent and mezzanine programs. CFA has successfully funded projects such as multifamily developments, hotels, high-end office space, medical facilities, and community centers.