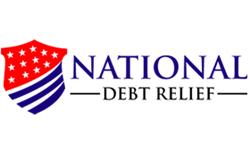 student loans are affecting the lives of undergraduates, college graduates and even their families
Los Angeles-Long Beach, CA (PRWEB) October 09, 2014
National Debt Relief recently shared in an article published October 2, 2014 how misconceptions about getting through college without any student loans could hurt students and their families. The article titled "Common Misconceptions About College Without Student Loans" aims to help student loan borrowers understand fact from fiction when it comes to student loans.
The article starts off by explaining that student loans are affecting the lives of undergraduates, college graduates and even their families. The 2014 batch of college graduates now has the biggest college debt balance of about $33,000. That is already a prohibitive amount when graduates think of getting a mortgage, car loan or even getting married.
This is one of the reasons why student loan debt holders will have to carry the burden of paying college debts for about a decade after they graduate. This is one of the reasons why it is best to know about misconceptions about student loans because it is a costly mistake that can haunt borrowers well into their adult life.
One of the most common misconceptions about student loans is the role of community colleges.There are students and families who think that community colleges do not offer any scholarships because they are less expensive than big colleges and universities. But these community college can also offer scholarship just as long as the students fill out the FAFSA.
The article also highlights that importance of FAFSA or the Free Application for Federal Student Aid in the role of college education. It is not true that the FAFSA is not an important document. On the contrary, it is the borrower's gateway to the federal government's financial support including grants, scholarships and even subsidized student loans.
College schools needs to be earned by the student. Hard work needs to be put in even while in n high school. Getting good grades can increase the chances of a borrower into getting some free money in the form of scholarships and grants. To read the rest of the article, click on this link: http://www.nationaldebtrelief.com/common-misconceptions-college-without-student-loans/