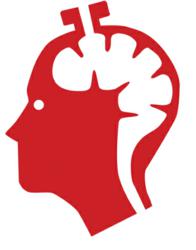 Controversial New Report Details The Truth About The Looming Student Loan Debt Bubble
Houston, TX (PRWEB) May 31, 2012
For those of you that have read and commented on Joe's previous articles regarding America's addiction for debt and bubbles, he has published another one that will surely create some anger and confusion.
Mr. Simonds' latest report builds on several other articles and reports recently released by CNBC and FOX regarding the little talked about subject of student loan debt. This particular report exposes the truth behind the mounting student loan debt and details the potential crisis that it will cause. He offers predictions about a much higher amount of debt carried by recent college graduates that far exceeds the $26,000 figure that is currently in use. Mr. Simonds also insinuates that the government is the driving force behind the bubble in much the same way that they were involved in the housing crisis and subsequent bubble.
About Joe Simonds
As one of America's top Marketers for the past 10 years, Joe has been 100% committed to growing financial planner's businesses. Starting as a financial planner recruiter for an international trillion dollar company 10 years ago, Joe was the top recruiter nationwide for 4 out of 5 months on the job. This rare accomplishment paved the way to him becoming a successful national sales coach and marketer for financial planners focused on annuities. Joe grew his book from zero to over $150 million per year in annuity sales. During the past 9 years he has helped his agents write in excess of $1 billion in annuity production. Joe has had the opportunity to consult more than 1,000 agents in growing their practice, and has been responsible for helping multiple producers expand their annuity business from $10 million to over $25 million. He has flown all over the country to assist advisors in closing business and has been a guest host on radio shows as well. Joe takes much pride in his role as a financial coach and marketer for advisors, and is commonly referred to by agents around the country as "the most persistent and on top of his game wholesaler we have ever come across." Joe is originally a native of Florida. He moved to Atlanta to attend Georgia Tech, where he graduated with highest honors earning a Bachelor degree in Business Management. He also received a minor in both Finance and Economics. Joe is married to his lovely wife, Loren, who is a resident pursuing a career in ophthalmology. They both currently reside in Houston, TX with their daughter.
About Annuity Think Tank
Annuity Think Tank is an independent educational, research, and retirement marketing group specializing in annuities and retirement income. Annuity Think Tank's vision is to be the first place financial professionals and consumers come to for innovative annuity solutions, unbiased annuity education, annuity research, and the most comprehensive annuity information on the web. Please visit the main site, AnnuityThinkTank.com to view the Think Tank Network of website and to learn more about annuities, basic to advanced annuity concepts, and annuity calculators and white papers.