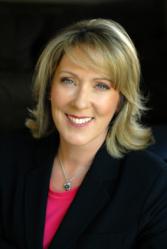 Education means developing the mind, not breaking the bank
Huntington Beach, CA (PRWEB) May 09, 2013
Student loan debt now exceeds credit card debt in the U.S. according to the U.S. debt clock. With a crippling effect on the economy, student loan borrowers must repay their education loans before they can buy a house, at a time when owning a home is cheaper than renting, says Christine A. Wilton, student loan lawyer for Law Office of Christine A. Wilton. "With no exit in sight, student loan borrowers are defaulting in desperation for a solution."
This month, Christine A. Wilton will speak to more than 100 bankruptcy attorneys for the Central District Consumer Bankruptcy Attorney Association and urge them to explore more options with their clients to provide creative, strategic solutions to this growing problem. "Consumers from all over the country have been calling the office for help with their student loan debts," says attorney Wilton. "Bankruptcy attorneys simply need a few ideas to help their clients regain control over their student loans." Attorney Wilton urges colleagues to help student loan debtors regain control over defaulted loans first because many repayment programs are only available to those in good standing.
Christine A. Wilton warns the young, educated workers are no longer seen by banks as the most promising borrowers when they force family members to take on their student loan debts as co-signors. The first time in American history, those seeking an education must obtain the "right" degree that will result in a high income earning job, which may require they forego their own desires.
About Law Offices of Christine A. Wilton
Consumer protection and bankruptcy lawyers of Law Offices of Christine A. Wilton represent families facing financial difficulties, burdened by debts including taxes, student loans, credit cards, medical bills, law suits, fallen behind on home mortgage payments, or facing auto loans they can no longer afford. The firm has helped clients eliminate student loan debt and helped reduce principal mortgages through the bankruptcy process. The law firm is passionate about helping clients achieve financial freedom from their debts and fights oppressive debt collectors.
For more information please call 877-631-2220 or visit their website http://www.attorneychristine.com/ for a free consultation.