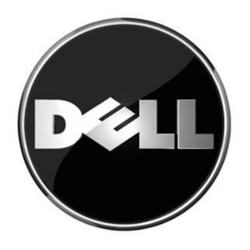 In today's campus environment, students demand laptops that can deliver value and performance for a number of uses, including class assignments, research, gaming and music
ROUND ROCK, Texas (PRWEB) May 16, 2008
Several higher education customers have recently chosen Dell as the preferred supplier of laptops to offer as many as 115,000 students a mobile solution.
At Ivy Tech Community College, more than 110,000 students now have the ability to purchase Latitude™ D531 laptops as part of an agreement with Dell. Ivy Tech is the nation's largest singly-accredited statewide community college system and the state of Indiana's second largest public post-secondary institution.
"We want to consistently assure that our students are provided the best possible tools while here at Ivy Tech," said Ivy Tech Community College President Thomas J. Snyder. "Partnering with Dell allows us to offer our students access to the technology that will help them succeed."
Quinnipiac University, which ranked No. 9 on PC Magazine's listing of the "Top 20 Wired Colleges,"2 has chosen Dell for its laptop program, now in its fifth year campus-wide, for its approximately 1,500 incoming freshmen students.
"The ability to bring Dell mobile technology into the classroom has expanded the teaching and learning experience, allowing for more active engagement and increased connectivity between students and faculty," said Dr. Richard Ferguson, vice president and chief information and technology officer, Quinnipiac University.
Case Western University has made wireless connectivity pervasive across the campus with more than 1,500 wireless access points. Case Western's medical school has a partnership with Dell in which the 170 incoming students are provided with a Dell laptop as part of the program.
"The mobility and wireless capability for these students has transformed the learning environment by allowing students to stay connected while doing rounds and visiting with the clinical research community," said Lev Gonick, chief information officer and vice president, information services, Case Western University.
Acadia University in Wolfville, Nova Scotia, selected Dell as a preferred partner for the new school-wide undertaking Acadia Advantage 2.0, which reinforces that technology is an integral part of the overall learning and teaching experience offered at the university. Through Acadia's relationship with Dell, students now will purchase their laptops through the university and will own the system when they've completed their degree. This coming September, more than 3,000 students will purchase new laptops through Acadia Advantage 2.0, choosing from offerings that include the Dell Latitude™ D630.
"In today's campus environment, students demand laptops that can deliver value and performance for a number of uses, including class assignments, research, gaming and music," said John Mullen, vice president, Dell Higher Education. "Dell is committed to working with educational institutions to help simplify access to the innovative technology that drives the learning experience every day."
1 Based on full year 2007 results from IDC's Worldwide Quarterly PC Tracker, March 2008.
2 PC Magazine, December 20, 2006
Links To:
About Dell
Dell Inc. (NASDAQ: DELL) listens to customers and delivers innovative technology and services they trust and value. Uniquely enabled by its direct business model, Dell is a leading global systems and services company and No. 34 on the Fortune 500. For more information, visit http://www.dell.com, or to communicate directly with Dell via a variety of online channels, go to http://www.dell.com/conversations. To get Dell news direct, visit http://www.dell.com/RSS.