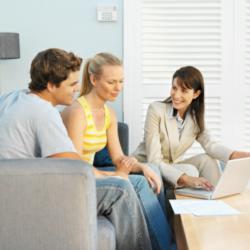 Finding the perfect agent was hard... Until now
Studio City, CA (PRWEB) August 06, 2012
Red Blue Realty interviews their clients to find out what makes the best Studio City real estate agents. Here is what they discovered.
Studio City is a large and diverse area, so for those who are planning to buy or sell Studio City real estate, make sure to find an agent like the highly trained professionals at Red Blue Realty, who have all the following qualities.
Trustworthy
First and foremost, the agent must be trustworthy. There are many different ways to go about determining this.
To start, it's important to ask a potential agent about what licenses they have as well as confirm their DRE (California Department of Real Estate) number. Next, inquire to friends and family about which real estate agents they would recommend. For those who do not have any friends or family members with Studio City real estate experience, the Internet -- which allows access to online reviews -- is an invaluable research tool.
When the opportunity arises to sit down with an agent, be sure to pay attention to his or her body language.
Natural Communicator
The best real estate agents are natural communicators. This skill is absolutely necessary -- regardless of whether one is buying or selling -- because an agent will interact with countless individuals in the process of a property transaction.
Another aspect of communication is that an agent should be in constant contact with their clients, giving clear updates often and not ignoring phone calls. If an agent is a natural communicator, they will mediate well and update their clients often.
Knowledgeable
Because Studio City real estate is so diverse, it is imperative that the agent is knowledgeable. In the twenty-first century, real estate agents must be tech-savvy. Technology can enable an agent to be constantly up-to-date with any changes in the market.
Moreover, a good agent must not only understand the demographics, average pricing, and demand of Studio City, but they must be able to easily walk their clients through the entire real estate transaction -- whether it be buying or selling a property.
Adept Marketer
Effective marketing is a crucial component of a successful and prompt property transaction.
A good agent is an adept marketer who utilizes all available tools such as brochures, flyers, and the Internet as well as all of their personal and business connections.
Simply throwing up an ad in the newspaper just doesn't cut it anymore.
Powerful Negotiator
What is perhaps most important of all is that an agent is a powerful negotiator.
An agent should remain cool-headed, clear, and confident when it comes to negotiating. While it is important to be assertive, an agent must to be able to know when to push, but they must also know when to lay off. To get their clients the best possible deal, a good agent will keep their eye on the ball at all times.
Ultimately, the most powerful negotiator will have many of the previously mentioned qualities -- that is, they will be trustworthy, communicative and knowledgeable.
To find the perfect Studio City real estate agent, as well as more articles like this, check out Red Blue Realty today.
Website: RedBlueRealty.com
Email: Contact(at)redbluerealty(dot)com
Phone Number: 1-(855) 66-RBREALTY or 1-(855) 667-2732