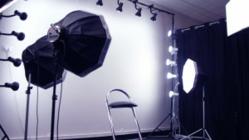 Melbourne Video Production isn't just an affordable way to hire a film studio, but a way to access a team of experts
Melbourne, Victoria (PRWEB) December 31, 2012
Melbourne Video Production was created as a result of their sister company, Melbourne SEO Services, requiring an inexpensive, yet professional, way to produce web videos for themselves and their clients. By not being a traditional film company, and therefore not demanding the usual high price tag, it didn't take long for them to be seen as the most affordable studio hire in Melbourne. Melbourne Video Production has just released a short video clip showcasing their reasonably priced studio, which is available to rent.
For most businesses, the cost of utilizing a film set and its equipment to record a web video is excessively high; therefore, not worth the effort.
But many companies don't need access to all the complex recording equipment, or the massive space, that most studios charge exorbitant fees for. Melbourne Video Production saw the need for someone to offer a flexible studio space, with or without equipment, where DIY web video producers could film without the fear of breaking the bank.
"Our affordable studio hire in Melbourne is perfect for smaller-scale projects," says David Jenyns, web video expert and owner of Melbourne Video Production, "whether the client is recording a single video, or an entire series, our space is ideal for businesses to make use of whenever they need. And at a cost they can live with."
"We always knew web video was the way forward online" continues David, who explains he first started producing web videos at his company Melbourne SEO Services as an effective marketing tool for his businesses and clients. As the efficiency of, and popularity for, their online videos grew, Melbourne Video Production was created in order to handle the new demand for web videos.
It didn't take long for David to see that other businesses were in a similar situation, with regards to finding affordable studio hire in Melbourne. So, it was quickly decided Melbourne Video Production would open their studio doors, create a low-cost rental system, and launch a video showcasing their film set for hire. "What makes us different to traditional rental studios," says David, "is our flexibility, as well as our ability to accommodate a wide variety of needs. And starting at only $40 per hour, it's an absolute steal."
David goes on to say clients can choose from just renting the film set, known as "dry hire", or they can select "wet hire," which includes a full range of equipment, special effects tools, and Autocue software.
"There's also the option to hire one or more of our experts during your shoot," continues David, "or the hiring of other tools, such as ones that do encoding." David is proud of this 'build your own' film set and crew system, available at an hourly rate, because it makes Melbourne Video Production "accessible to a wide range of businesses and budgets."
Melbourne Video Production created and launched a short web clip about their accessible studio for rent. The first part of the video "is a bit satirical," remarks David, "you don't expect the deep motown like vocalist to start singing about lighting and white walls, but it's only a few seconds before we get serious. But on that note, having a bit of fun with web video isn't just for kicks, it can actually aid in its potential to be shared by viewers. And the more viewers, the better."
David closes by emphasizing using Melbourne Video Production isn't just an affordable way to hire a film studio, but a way to access a team of experts who can aid in all aspects of a web video production. "We can just provide the space to record, or we can produce it completely, and even optimize and load it into a website," says David, "It's totally up to the client to decide how much, or how little, assistance they want from us."
To view Melbourne Video Production's latest video launch, click here.
About Melbourne Video Production
Melbourne Video Production is a division of MelbourneSEOServices.com, a full service search engine optimization (SEO) consultancy, based in Australia, but with a worldwide client base.
Melbourne Video Production has the unique ability to combine their web video expertise with strategic SEO practices from Melbourne SEO.
Director, David Jenyns, has, over several years, built a team of experts who are niche experts to support the business, and who share his ethos for ethical, professional internet marketing and web video.