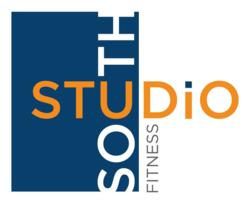 "I could not believe the improvement in balance and flexibility I gained from the recommendations & corrective exercises. I lost 5% body fat in 8 weeks, as well improved the drive of my golf game," says client Steve Appelbaum.
Sarasota, FL (PRWEB) May 21, 2013
Five million Americans will buy a personal training session this year. For those who do, Tiffany Liashek, owner of Studio South Fitness in Sarasota, FL, has some advice. "Take a long look at credentials and experience. The variation in education and qualifications among personal trainers is huge," she says. "A trainer can pay $69.50 and get certified online in just 40 minutes. That scares me."
Good trainers invest in themselves
A serious, professional trainer spends close to $9,000 and seven months of study on anatomy and technical body movement. Prevent injury and maximize workouts by picking a trainer who is certified by a reputable organization (such as NSCA, NASM or ACSM) and is required to take continuing education classes.
Top tips for choosing a trainer & gym
A recent University of Arkansas study cites a 35% rise in workout injuries at gyms, so it's especially important to work out at a quality gym with a conscientious trainer.
1. Pick a trainer with top-notch credentials – Studio South doesn't leave it to chance – Tiffany conducts background checks and requires her gym's trainers to evaluate each other. She says, "I've seen some personal trainers lie about their background and experience. And a few years ago, I sustained an eight-month-long back injury while working with a supposedly experienced personal trainer at a big box gym."
2. Look for happy clients rather than sheer numbers – Instead of a judging by a packed gym, measure quality by effectiveness and client results. Consider the number of options for getting fit, the personal attention to make it happen, and above all, the return on the investment.
3. Get a Functional Movement Screen™ assessment – A baseline evaluation is a smart way to start a new fitness program. Before Studio South trainers design a custom workout program, they assess their clients' strengths, weaknesses, balance and mobility with an FMS screening. Used in the NFL and other professional sports leagues, FMS also provides data on how to set up a safe strength training plan.
"I could not believe the improvement in balance and flexibility I gained from the corrective exercises," says Studio South client Steve Appelbaum. I lost 18 pounds with the recommendations they gave me and 5% body fat in 8 weeks, as well improved the drive of my golf game."
Whether the motivation for starting a fitness program is to boost strength, tone up or just for fun, Tiffany offers a nudge. "I'm inviting Sarasota folks to Studio South for a complementary one-week trial in May 2013."
About Studio South Fitness
In December 2012, the modern 6,000 sq.-ft. Studio South Fitness opened its doors to help Sarasota residents get healthy without injuries. Lauren Sonnen, a former Olympic weightlifter with a Master's in exercise physiology, directs the programs. The staff, which includes a celebrity trainer/nutritional consultant from ABC's "The Revolution," a professional ballerina and an internationally known yoga instructor, holds 85 top-level certifications and has 100+ years of experience. Studio South Fitness sponsors the Corporate Fitness Challenge that benefits United Cerebral Palsy Sarasota Manatee.
More information at 941.365.4584 or http://www.StudioSouthFitness.com.
711 S. Osprey Ave, Suite 1, Sarasota, FL