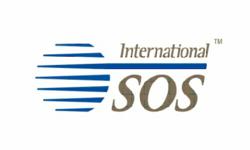 (PRWEB) May 17, 2011
What: One-hour presentation by academic leaders on keeping students and faculty healthy, safe and secure during study abroad programs
When: Thursday, May 19, 2011, 1-2 p.m. ET
Accessible via Web at: Webex
Can't attend? Watch "How to Keep Students and Faculty Healthy, Safe, and Secure" within three business days after the event.
Aimed at: Media, international education and study abroad professionals, legal counsel, risk and travel managers, safety and security directors. (Participants will eligible to receive one credit hour toward PCI, CPP, and PSP certification through ASIS International.)
Duty of Care in Action : How to Keep Students and Faculty Healthy, Safe and Secure
Panelists:

Lisbeth Claus, Ph.D, SPHR, GPHR
Professor of Global Human Resources, Atkinson Graduate School of Management,
Willamette University

Executive Director, Risk Management and Insurance,
University of Pennsylvania

Director, Study Abroad,
University of Pennsylvania

Director, Center for Global Education,
University of California, Los Angeles
Moderator:

Vice President, Global Security and Intelligence,
International SOS Assistance, Inc.
Webinar Overview: As more students, faculty, and staff members travel, work, and live abroad, higher education institutions struggle with defining: What is their duty of care to these constituents? Preserving their university's reputation and limiting institutional liability is paramount but so is the moral obligation of managing the risks of their stakeholders. Key steps institutions can take today will be presented to meet its duty of care obligations and protect everyone. Also, real practices will be discussed to help attendees launch or assess their duty of care plan with an emphasis on travel tracking and communicating. Poll results will help attendees benchmark where they fall within the duty of care spectrum.
About International SOS
International SOS is the world's leading international travel, medical and security assistance and concierge services company. Operating in over 70 countries, International SOS provides integrated medical, clinical, security, and customer care solutions to organizations with international operations. A global team of over 8,000 employees led by 970 full-time physicians and 200 security specialists provides services including planning, preventative programs, in-country expertise and emergency response to 66 percent of the Fortune Global 500 companies.
# # #