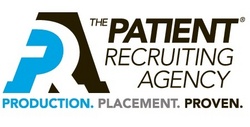 AUSTIN, Texas (PRWEB) May 20, 2008
The 10 week, double-blind study will take place in approximately 45 study facilities across the United States. Study participants must be suffering from depression and be male or female aged 18 to 65.
The study will involve up to 8 clinic visits, and those completing the study may have the option to participate in a 27 week open label extension study, where all patients will receive active study medication.
For more information about the research study, please visit http://www.faceyourdepression.com/. This study-specific website contains a pre-screening questionnaire so that those who are interested in the research study may learn if they might qualify for the study.
About The Patient Recruiting AgencyTM:
Located in Austin, Texas, The Patient Recruiting AgencyTM (TPRA) specializes in the production and placement of customized direct-to-patient advertising and support solutions specifically for Sponsors, CROs, SMOs and Investigators.
[Tags: Depression, Research Study, Research Trial, Clinical Research, Major Depressive Disorder]
MULTIMEDIA GALLERY http://www.businesswire.com/cgi-bin/mmg.cgi?eid=5690776