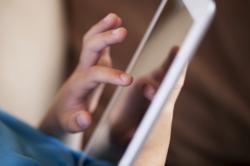 The key to summer learning is to make it both fun and rewarding. The payoff in September for students that continued to learn and develop new skills during the summer months is huge.
Los Altos Hills, CA (PRWEB) May 25, 2012
Summer is a difficult time of year to keep children motivated to learn. Studies show that many children experience a loss of learning when school is out of session. But this can be prevented; there are a variety of things parents can do to keep their children learning during the summer months while still having fun, said Deme Clainos, CEO of StudyDog.
"Now is the perfect time to make a commitment to summer learning," Clainos said. "The key to summer learning is to make it both fun and rewarding. The payoff in September for students that continued to learn and develop new skills during the summer months is huge."
Officials at StudyDog, an online reading program for elementary students, provided tips to help motivate children to keep learning during the warm months ahead:
Make a learning plan outlining new concepts and areas the child can work on in the next few months. Ask teachers for suggestions or review past report cards for ideas. Talk to your child about the things they are interested in learning about and incorporate it into the plan. For example, if the child is interested in learning more about music you could go to a concert and look at the musical instruments.
The learning plan can be as simple as doing one new activity each day. Put the activities into a visual format like a calendar. List the activities on paper strips, which can be drawn from a jar, giving the child something to look forward to. Activities could include writing a letter, completing a puzzle or reading a book aloud.
Create a routine by designating a certain time for learning each day. Having consistency gives children something they can anticipate. This can be as simple as spending time reading each morning or evening.
Sometimes the best way to help someone learn is to sneak learning into a fun activity. For example, click here to see how using a program like StudyDog makes the process of learning to read both fun and easy. The program is entertaining and adjusts to each child's reading needs.
Washington resident Daliah Lundquist used the program to help her son with his auditory skills.
"We have tried everything with Ryan, so I was at first skeptical as to how much of an affect it would have. Ryan has a very difficult time with auditory learning. What pleased me most was his attitude towards StudyDog. He has become confident and most importantly he wants to learn. What used to be a battle has turned into a pleasure. Working with StudyDog has far exceeded my expectations," Lundquist said.
Create a reward system for reaching various learning goals. Give points, fake money or stickers for completing various tasks. For example, 10 points could be awarded for finishing a new book or five points for going to swimming lessons. Once the child reaches the designated number they may exchange points for a prize or privilege. This may vary from picking out a new toy to having a sleep over or going to a movie.
Making learning a more social experience also helps motivate kids. Invite grandparents, aunts, uncles and family friends to participate in different activities. Use Skype or the telephone if they live far away. They can read together, sing songs and talk about what they are learning.
Simply giving verbal praise for learning something new can be one of the biggest motivators. Praising a child often means more than a small toy or a piece of candy and can be helpful in building self esteem.
About StudyDog
StudyDog is a proven leader in helping children quickly learn to read and has helped more than 2 million kids master the basics. The company creates interactive reading programs specially designed for elementary students. What sets StudyDog apart from other learning programs is how StudyDog engages future readers as young as three years old. Similar reading software is able to engage older students who already know how to read. But StudyDog uses games and other features to connect with younger children who haven't learned to read yet. StudyDog's Adventures in Reading series is used in more than 3,000 schools nationwide. The lessons were designed to meet state early learning standards and the guidelines of the National Reading Panel. Founded in 2002, StudyDog programs have been used in schools for the past six years. For more information, visit http://studydog.com/ or call 1-866-643-4449.