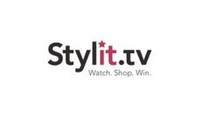 Los Angeles, CA (Vocus) October 26, 2010
Tired of celebrities getting all of those amazing gift bags? Now it's your turn. Stylit.TV presents the 50th episode of'Gift Bag Robin Hood', an online web show (Stylit.TV) that not only exposes viewers to the exclusive world of Celebrity Gifting Suites, but also gives them the chance to enter to win gift bags without having to be on the guest list. Over the past year, Stylit.TV has been invited to cover and collect the hottest products from gift suites including: the Oscars®; the Golden Globes®; the Emmys®; the Grammys®; the Espy Awards® and more. To date, Stylit.TV has given away over $100,000 in free products and just announced the 50th Episode HBO Luxury Lounge gift bag contest worth over $2,200.
Go behind the scenes with Stylit.TV. They have full access to one of the hottest tickets in town, the HBO Luxury Lounge, featuring the L'Oreal Paris Beauty Suite. Stylit.TV host Dana Workman talks to celebrities and brand representatives from Laundry by Shelli Segal, TW Steel, L'Oreal, Nautica and more.
The 50th web episode provides a sneak peek into the latest trends, new product launches (before they hit the market) and the tightest kept beauty secrets of the stars. Don't keep this a secret; the more friends you sign up the more chances you have to win. Hurry! This bag expires on November 2, 2010.
Wining is as easy as 1, 2, 3 when you visit Stylit.TV or http://stylit.tv/current
To view a photo of the TW Steel watch (featured item valued at $650) visit: http://db.tt/Ft3ODwH
How to win the $2200 HBO luxury Lounge Gift Bag:
1. Visit http://stylit.tv/current
2. Click the "Enter To Win" button
3. Enter promoted information
Earn more chances to win:
1. Get friends to sign up. For every 1 person who signs up you get 10 more automatic chances to win in the contest.
2. Enter bonus codes to earn 5,10 even 20 more chances to win. Bonus codes can be found (hidden) in the video. They are also posted daily on our Facebook fan page http://facebook.com/StylitTV on Twitter http://twitter.com/StylitTV, in emails we send and on participating brands Facebook pages and Twitter accounts.
About Stylit.TV:
Launched on July 1, 2009, Stylit.TV is one of the fastest growing social entertainment experiences online. Combining content and products centered around the Fashion, Beauty, Celebrity and Technology industries in the form that internet users want. Get behind the scenes action and backstage with Entertainment's most sought after stars and products. Stylit.TV makes it easy to feel like a celebrity and lives by the motto: "It is better to give than to receive". Every month, Stylit.TV gives away thousands of dollars in prizes. To learn more about StylitTV visit the web site at Stylit.TV Or stalk them on Facebook and Twitter http://www.facebook.com/Stylit.TV and http://www.twitter.com/StylitTV
For more information on Stylit.TV please contact:
PR/Marketing
Kristin Pitcher Kristin(at)pitcherpr(dot)com
http://www.pitcherpr.com
Sales/Product Placement
Ken Feldman ken(at)stylit(dot)TV
###