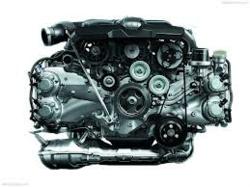 This store is now stocked with most parts and accessories used for this brand of vehicles.
Baltimore, Maryland (PRWEB) April 07, 2013
Subaru is one of the import automakers with distribution centers in the United States. While these services help provide OEM parts, the MSRP retail price is typically passed on to buyers locating these parts for placement into new or preowned vehicles. The Auto Pros USA company has now created a new Subaru parts online store. This store is now stocked with most parts and accessories used for this brand of vehicles and new discount pricing is now supplied to each customer ordering at http://autoprosusa.com/subaru-oem-parts/.
The four-wheel drive capability of Subaru vehicles has been standard since the 1997 year. These vehicles now compete directly for a portion of the North American auto sales for on-road and off-road vehicles.
Because the parts used for these vehicles are imported, buyers locating a replacement part could find difficulty when not purchasing directly from an authorized Subaru dealership. The new online store is created exlusively for parts buyers searching for dealer alternatives.
The AutoProsUSA.com company launched earlier this year online and has rapidly added to its original business model. With a reputation of selling to the trade industry, this company has now opened up sales to the public. The once treasured dealer pricing is now offered to average buyers to create a discount resource for parts on the Internet.
Aside from the Subaru store created online, separate stores for Ford and Mazda have recently been created to expand sales of these parts to buyers who choose to purchase online.
One of the differences that are now provided through this company compared with other retailers is the variety of available parts. The inventory increases represent a portion of the changes made recently by this company. Instead of the traditional OEM or aftermarket editions, the Auto Pros company now has used, rebuilt and performance parts editions that are available for sale.
This variety is offering more shopping resources for finding import and domestic auto parts without relying upon traditional chain retailers or others with decreasing inventories.
About AutoProsUSA.com
The AutoProsUSA.com company provides one of the largest resources online for hard to locate or newer auto parts. This company is comprised of buyers and specialists working together to stock the company warehouse with suitable products. The consistent supply offered online by this company is helping to connect more buyers with better resources compared with chain auto parts supply companies. The AutoProsUSA.com company attaches the OEM warranties that are provided by parts manufacturers or distributors when products are sold to extend the useful life of auto parts that are distributed by this company.